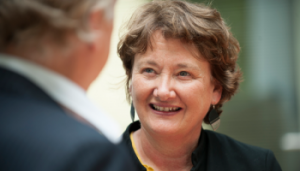 The Institute has an international reputation as an Evidence Specialist, and nearly 20 years' experience in translating research findings into policy, drawing on our own expertise as well as that of our more than 50 Member organisations.
We work with governments, health organisations, research organisations and a network of experts nationwide to analyse policy problems and find the best evidence-based solutions.
Our mission
To improve health and wellbeing by driving the use of research in policies, programs and services.
Our role
We are an Evidence Specialist working collaboratively to embed research into the fabric of policy, program and service delivery decisions. We develop, test and deliver best-practice approaches to working at the interface of research and health decision-making.
Our values
Collaboration
We treasure our partnerships as an essential part of how we work and acknowledge them as central to our success
Independence
Our overriding allegiance is to the evidence and what it tells us
Innovation
We constantly seek new and better ways of working that increase the likelihood of beneficial change
Impact
We are committed to making a positive contribution that helps bring about measurable improvements
Respect
We listen to all points of view and work constructively to ensure communities, clients and stakeholders are actively engaged.
Our funding
The Sax Institute is a not-for-profit organisation that is independent of any one university or research group. We receive core funding from the NSW Ministry of Health and we are supported by other government, non-government, philanthropic and competitive research funding agencies.
Examples of other funding sources include: the National Health and Medical Research Council, the Australian Government Department of Education and Training, and Cancer Council NSW.
The Sax Institute is a company limited by guarantee (ACN 095 542 886).
Our Strategic Plan
In 2019, we updated our Strategic Plan to enable us to deliver effectively on our mission. The plan identifies two objectives and five strategic priorities that collectively describe the areas of key focus for the Institute in the next four-year period.
Download the Strategic Plan 2019 – 2023
Find out more