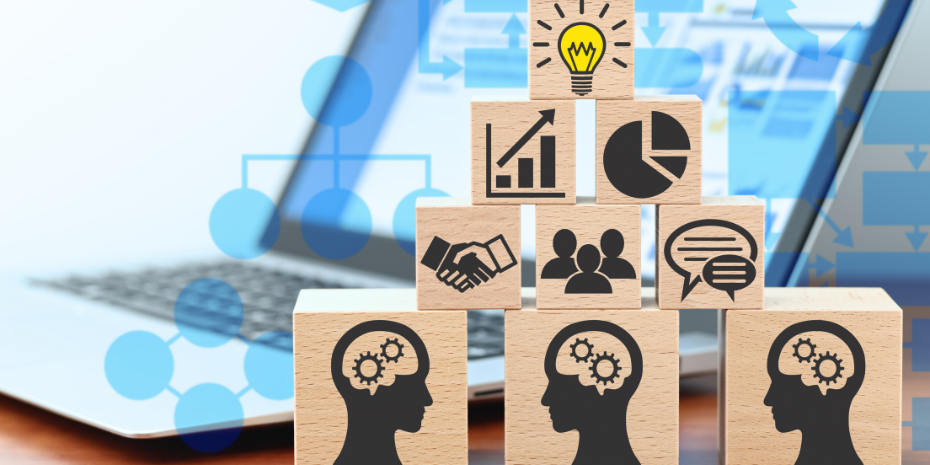 The Sax Forum is a valuable initiative that allows the Sax Institute to share knowledge among its Members and help understand what we can do better together. On 22 June, the second in a series of Knowledge Mobilisation Symposia was held, organised by the Sax Institute with the NSW Ministry of Health. The series investigates how to make research evidence useable and accessible to decision makers.
More than 100 people from the Institute's Member organisations and NSW Health met online to hear insightful and detailed presentations on the importance of evidence support systems. Professor John Lavis, Conjoint Associate Professor Sarah Thackway and Professor Jonathan Craig gave global, state and clinical perspectives, which led to a lively discussion on Australia's success with knowledge mobilisation and where it can improve.
There was a strong focus on COVID-19 and its lessons for knowledge mobilisation. Professor John Lavis, who is the Director of the McMaster Health Forum in Canada and Co-lead of the recently published Global Commission on Evidence Report, said that now more than ever, we know that making health policy decisions by GOBSATT – Good Old Boys Sitting Around The Table – is biased and ineffective. "The most important recommendation from the Report is to formalise and strengthen evidence support systems," he said.
Professor Lavis spoke of the importance of high-quality systematic reviews as well as government advisors, clinical panels and consumer groups to these support systems. He praised Australia's set up of the National Covid-19 Clinical Evidence Taskforce and its continually updated Living Guidelines "Australia is a global leader [in this area], it's a real game-changer in the world of policy making," he said. At a global level, he said that WHO and UNICEF need to scale their models up and out, and other UN entities need to keep moving away from the 'expert knows best' model and focus more on evidence like Cochrane reviews. "We all need to think about a future where evidence is at the centre of everyday life," he said.
Conjoint Associate Professor Sarah Thackway, who is the Executive Director of Epidemiology and Evidence at NSW Health, spoke about NSW's pandemic response and how its success was underpinned by the state's investment in an 'evidence ecosystem' over the past 20-plus years. The state's infrastructure of funding, commissioning and collaborating on research was utilised when COVID-19 hit to great effect, she said. "We were applying existing processes and relationships to generate new local evidence." One key example of local evidence was the findings on low transmission rates in schools, which led to schools reopening in May 2020, many weeks earlier than originally thought possible.
Professor Thackway also highlighted the work being done by the Covid-19 Critical Intelligence Unit in creating an online resource of rapidly updated evidence, and praised the support offered by NSW's network of funding schemes and partners, including the Prevention Research Support Program, the Sax Institute and The Australian Prevention Partnership Centre. "It's been a hugely productive two years from a research side," she said. "It's so incredibly rewarding, to see strategic response come to fruition."
The final speaker, Professor Jonathan Craig who is Vice President and Executive Dean of the College of Medicine and Public Health at Flinders University in South Australia, gave a clinical perspective on the impact that an evidence ecosystem has on best practice for Chronic Kidney Disease (CKD). He explained that for many patients with CKD, their lives are defined by "uncertainty, complications and hospitalisations" and they have strong views on what a better life means for them – which is often in contrast to a doctor's or researcher's perspective. The evidence ecosystem around CKD has been strengthened by its consumer voice, resulting in the Standardised Outcomes in Nephrology Initiative (SONG), which aims to establish core outcomes for CKD research trials. "Some things matter more to patients, like getting off dialysis, but doctors care more about mortality rates," he said. "We need a mechanism that shows research aligns with shared outcomes across both groups."
Professor Craig highlighted the success of the Australasian Kidney Trials Network and its link with the The Australia and New Zealand Dialysis and Transplant Registry, as well as the regularly updated CKD guidelines, as signs of a strong evidence ecosystem. But he said that more work is needed with research to addressing inequities such as the higher proportion of First Nations people with CKD and the poorer treatment options for people in rural and regional areas. "We need to bring an equity lens across all research," he said.
The forum was chaired by Dr Jo Mitchell, Senior Advisor with The Australian Prevention Partnership Centre.