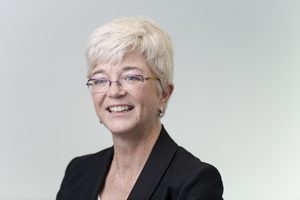 A Sax Institute review of the effectiveness of new strategies to increase research use in policy and program agencies has outlined four key factors underpinning successful knowledge translation.
Ms Gai Moore, Principal Analyst in the Sax Institute's Knowledge Exchange division, presented new findings on what the evidence shows about what works in knowledge translation to the World Health Congress on Public Health in Melbourne in April.
She said an initial review published in 2011 had analysed 106 studies on the effectiveness of strategies implemented by policy agencies to increase their use of research in decision making.
"The science of knowledge exchange has expanded rapidly in the past five years, so we've now updated that review to shed further light on what works, and what doesn't, when it comes to boosting policy agencies' use of research," she said.
The updated, as yet unpublished Evidence Check review, which was co-authored by Danielle Campbell, Senior Policy Analyst  at the Centre for Epidemiology and Evidence, NSW Health, covers a further 304 studies published between 2009‒2015 into strategies to boost research use that were used by human service agencies such as health, housing and family services. Fourteen of those studies evaluated the effect of strategies such as secondments, capacity building and networking. Ms Moore said four key themes had emerged from the research:

Research must be relevant, accessible and useful
Four studies explored new strategies aimed at enhancing the relevance and usefulness of research including a writing tool, using policy briefs, and commissioning rapid reviews.
These studies showed that it was crucial to have tailored, targeted research that was designed for a specific purpose, audience and context. Key factors included ensuring rapid access, user-friendly formats and integrating local and linked data.
Interaction, relationships and partnership
The strategies tested to support partnerships between researchers and policy makers included regular planned interaction, use of existing networks for knowledge sharing, seconding policy makers to academic teams and the use of conference technology  ‒ with varying levels of success.
The research showed that partnerships needed to be well-supported, as well as highlighting the value of long-term collaborations, Ms Moore said.
Increasing organisational capacity
The first evidence was now emerging on new strategies aimed at increasing organisation-wide capacity to use research, rather than just focusing on individuals' skills and knowledge, Ms Moore said,
While the research suggested change at the organisational level was harder to sustain, it was most effective when there were clear expectations, infrastructure to support collaboration, and knowledge brokers to facilitate linkage and exchange.
Funding research and infrastructure
A new theme that had emerged in the research over the past five years was facilitating and funding research through an intermediary organisation, Ms Moore said.
One study had tested a grant-funded collaboration with policy makers, practitioners and university departments, facilitated by an intermediary organisation. While the strategy had increased the number of research projects, substantive long-term partnership and co-production hadn't eventuated at 12 months.
The future
Ms Moore told the meeting that new developments likely to emerge in knowledge translation research in the near future included evidence on the impact of:
Knowledge brokers, facilitators and champions
The use of deliberative processes
Large-scale organisational strategies
She said another theme that was emerging, but was yet to be tested in any of the studies included in the updated review, was developing strategies aimed at research priority setting.
Find out more