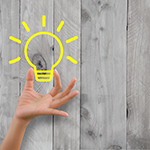 Year in review: 6 December 2016
The Sax Institute has published a number of opinion pieces from key thought leaders in the public health and policy space throughout the year.
Here we share a selection of think-pieces across a wide range of topics, for those of you who may have missed them or want some food for thought around the work we do.
On ear health for urban Aboriginal kids
Hundreds of urban Aboriginal kids in NSW are getting a better chance to thrive at school and in their communities thanks to the hearing, speech and languages services delivered as part of the SEARCH partnership, says Darryl Wright, CEO of Tharawal Aboriginal Corporation.
On ensuring research evidence is useful
Making evidence and data useful in policy and action takes a lot more than publishing a research paper, says Dr Diane Watson, Senior Adviser at the Sax Institute and inaugural and only chief executive of the National Health Performance Authority between 2012 and 2016.
On the patient-centred medical home model
The Centre for Primary Health Care and Equity Director and Professor of General Practice Nick Zwar outlines how the PCMH model works, and what it could mean for the way primary healthcare is delivered in NSW and Australia.
On researchers and policy makers working together
In this post, Sax Institute Senior Adviser Professor Don Nutbeam discusses how better collaboration can help bridge the researcher-policy maker divide.
On a case study of 'co-production' for research with impact
To have a real-world impact on an issue like tobacco control, researchers need to work in partnership with policy makers, experts and the community, says 45 and Up Study Scientific Director Professor Emily Banks.
And a bonus blog post on social media and healthcare
Even though this was written way back in 2011 – our first blog post ever – it remains one of our most frequently accessed posts and is still relevant today, as health organisations grapple with incorporating social media into the way they communicate with patients. Huge strides have been made in Australia, with some great examples of innovation, but there is still much to learn from the example set by the US Mayo Clinic.