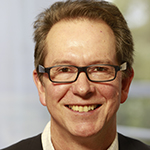 A concept known as the "Patient-Centred Medical Home" (PCMH) has been the basis of significant reform of the US primary healthcare system in recent years. This concept was the focus of a recent symposium hosted by the Hospital Alliance for Research Collaboration (HARC) and the Centre for Primary Health Care and Equity (CPHCE) at the University of NSW.
CPHCE Director and Professor of General Practice Nick Zwar outlines how the PCMH model works, and what it could mean for the way primary healthcare is delivered in NSW and Australia.
The patient-centred (or person-centred) medical home (PCMH) concept was developed in the United States with the aim of improving the quality, effectiveness and efficiency of primary care. This was in part a response to the disconnected nature of the US health care system and also to substantial variation in quality of primary care services across the country.
The Irish writer George Bernard Shaw once said "England and America are two countries divided by a common language". The same could be said about Australia and the US, so it is important to try to clarify some terms. In the US, "primary care" means medical services provided to people in a community setting. The provider may be a family physician, internal medicine specialist, paediatrician or even an obstetrician/gynaecologist. The most analogous service in Australia is general practice, where GPs and their practice teams provide many of these services.
A new model of care
The PCMH model emphasises a patient having an ongoing relationship with a particular doctor (who leads a multidisciplinary practice team) and primary care that is comprehensive, coordinated and accessible, with a focus on safety and quality. The definition is explicitly doctor-centric in that it nominates the physician as team leader and as the main focus of relationship-based continuity of care. Interestingly, this role for the physician seems less contested in the US than in the Australian context.
Achieving the goals of the PCMH model implies a range of organisational and service delivery changes in primary care practices. One of the key requirements is the idea of "empanelment", to use the US term. This means that the practice or an individual doctor has a defined "panel" of patients for which the practice (or doctor) is accountable.
This is very different to the way primary care currently operates in Australia, where there is no formal patient enrolment system and where the norm has been reactive care, with GPs responding to the needs of any patient who chooses to seek care.
Other features as defined by the Australian Centre for the Medical Home are: comprehensive, whole person care; continuity of care; team-based care;  self-management; patient participation; accessibility; excellent clinical information; system-based approach and participation in quality improvement; connections to the 'medical neighbourhood'; and education and training.
Push for change in Australia
The PCMH concept has gained the support of key medical groups in Australia, including the Australian Medical Association (AMA) and the Royal Australian College of General Practitioners (RACGP), which includes the PCMH as a part of its vision statement for a sustainable healthcare system.
This model of care has also been considered by the Federal government's Primary Health Care Advisory Group. The report and recommendations from this group are now with Health Minster Sussan Ley.
Australia, like many countries, has long grappled with the issue of how to better integrate care, especially for patients with chronic conditions. But our efforts, including the Coordinated Care trials run in the late 1990s and early 2000s, showed there are no quick or easy fixes and we are yet to find a way to effectively plug the gaps patients often face as they navigate their way around primary, community and secondary care.
To implement the PCMH model in Australia would require incentives to encourage both general practices and patients to adopt a new system of patient enrolment, as well a range of strategies to drive improvements in delivery system design, clinical information systems and self-management support.
I don't doubt that if Australian general practice was able to adopt the PCMH model, it would lead to improvements in primary care medical services. However, an Australian version of the model would really need to also address the unique federal–state division of health funding, organisation and delivery of health care services in this country.
Moving towards a new system of care in NSW
NSW has already seen a shift towards this system of care, with NSW Health's HealthOne service, which implements many of the features of the PCMH model, in a system that extends the linkages of general practice to other health and social care providers.
There is a great opportunity for a NSW version of the PCMH to not only address quality in general practice, but to build on the HealthOne experience to do something meaningful to improve collaboration (or even better integration) of general practice with state-funded and organised health services. Ideally this needs to include not only community and allied health services, but also hospital services.
There is also potential in NSW to extend the PCMH model further to a "health neighbourhood" that recognises the wide range of health and social services that contribute to good health and health care. The HealthOne model recognises the importance of social care for comprehensively addressing need, so provides a starting point for this work.
Innovative approaches like NSW's HealthOne are already helping to drive improved integration of care, with the ultimate aim of improved health outcomes in the community. The Patient-Centred Medical Home model, adapted to our local context, may well be the next step we need to take in reforming the way we provide primary healthcare across Australia.
About HARC: The Hospital Alliance for Research Collaboration links more than 4000 researchers,  health managers, clinicians and policy makers, to drive innovative thinking about emerging challenges in healthcare. It aims to improve health and hospital services through research.
About the Centre for Primary Health Care and Equity (CPHCE), UNSW: CPHCE is a research centre of the University of NSW with more than fifteen years' experience in primary health care research and development. It conducts research, evaluation and development that strengthen primary health care and address health inequities, with the aim of contributing to better, fairer health in the community.
Find out more