Three inspiring health researchers have been recognised at the Sax Institute's 2019 Research Action Awards ceremony, held last night in Sydney. Their award-winning work has made significant impacts in areas as diverse as dental health care for Indigenous populations; adolescents' access to healthcare; and reducing unintentional drownings in Australia's rivers.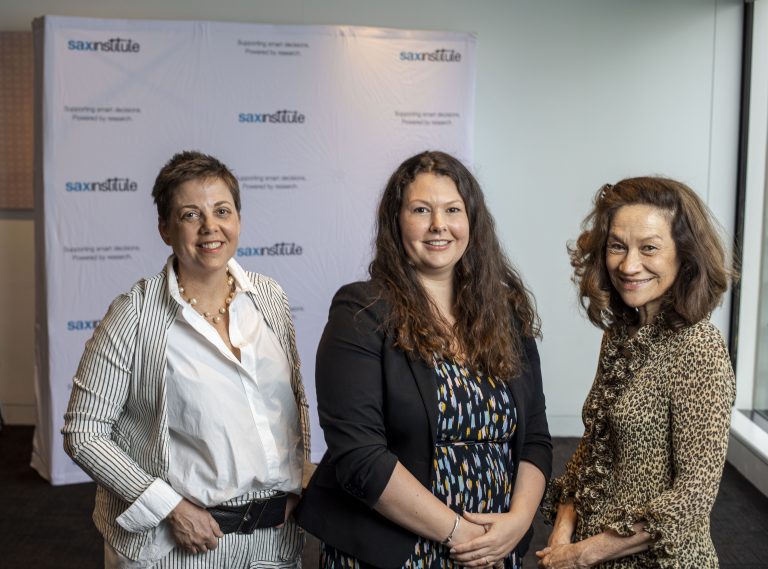 A lively audience of over 120 senior policy makers, research leaders and academics gathered at Darling Harbour to celebrate the achievements of the three early and mid-career researchers. They were:
Adjunct Associate Professor Kylie Gwynne, University of Sydney, for co-designing and evaluating Indigenous health services
Associate Professor Melissa Kang, University of Technology Sydney, for her work on achieving equitable access to healthcare for young people
Dr Amy Peden, University of New South Wales, for her work on reducing unintentional river drownings in Australia.
Established in 2015, the annual Research Action Awards recognise researchers whose work has made a significant impact on health policy, programs or service delivery.
In a welcoming message to attendees, Her Excellency the Honourable Margaret Beazley AO QC, Governor of New South Wales, thanked the Sax Institute for organising the awards to honour researchers whose work brings tangible and lasting benefits for people across the community.
"It is vital to acknowledge research, particularly when it results in such positive change to policies, programs and services," the Governor wrote.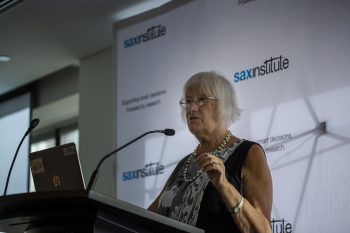 Her words were echoed by guest speaker and awards presenter Professor Dame Valerie Beral, Professor of Epidemiology at the University of Oxford and Principal Investigator for the Million Women Study cohort of women's health. In her address, Dame Valerie made the point that while clinicians are often showered with thanks and appreciation by their patients, few people take the time to say thank you to public health researchers, even though their work may end up improving the lives of hundreds of thousands of people.
"This evening, I think health researchers should just take a moment and have the luxury of thanking yourselves and your colleagues for all the work you've done, because your work definitely changes people's lives for the better."
Dame Valerie said that while the so-called miracle breakthroughs in medical research get all the media attention, it is in fact incremental change that makes the big differences in public health.
"It's the combination of piecemeal advances that gets results. Just by your seemingly ordinary research you are making a difference, and I think that's terribly important to bear in mind."
The evening's other guest speaker Elizabeth Koff, Secretary, NSW Health since 2016, emphasised the critical importance of research to the proper functioning of our health system.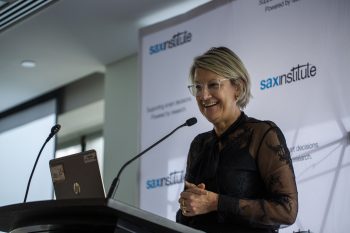 "We have a very, very good health system. And the reason why it is so good, to my mind, is because of the constant desire to research, improve and deliver new techniques of service delivery and new models of care – and the value of health services research cannot be underestimated," she said.
This year's winners join an illustrious list of researchers who have been recipients of a Research Action Award. They include Professor Julie Leask, who was this year named by the Australian Financial Review as Australia's most influential woman; and Associate Professor Anne Cust, whose cancer research was instrumental in the banning of tanning beds.
The Sax Institute thanks the NSW Ministry of Health and the Commonwealth Bank of Australia for their generous support of the 2019 Research Action Awards.
Read more about the winners and their work here.
Watch videos of the winners discussing their work here.