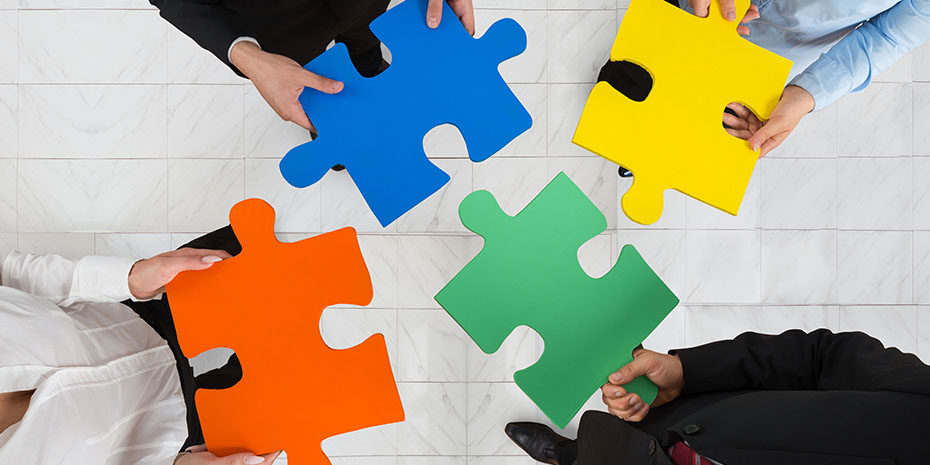 Co-production – a collaborative model of research that involves stakeholders at each stage of the research process – cannot simply be a slogan and must be backed by resources and capacity development, experts argue in an editorial published today.
The editorial accompanies a special issue of Public Health Research & Practice, a peer-reviewed journal of the Sax Institute, themed around improving co-production in public health and health services research.
Co-production, co-creation and co-design have all become 'buzzwords' in the public health research arena. The issue's papers draw on experiences across Australia and internationally to shed light on what works and what doesn't in co-producing research with consumers and other groups, as well as exploring what needs to be done to enhance this model of research in the future.
In their editorial, guest editors Professor Nicholas Mays of the Department of Health Services Research and Policy at the London School of Hygiene & Tropical Medicine, and Associate Professor Ben Harris-Roxas of the School of Population Health at UNSW Sydney, write that co-production as a process is "deeply connected with trying to ensure that the views of individuals, communities, service providers and other interested stakeholders are visible in the content and process of research".
They argue that while there are increasing expectations that public health research should be co-produced, the costs and potential risks also need to be recognised.
"While co-production of research is valuable, it is not a resource-neutral activity," they write. "It has a practical cost and requires time. It also needs an investment in relationships with individuals and groups, investment that often requires ongoing work, reciprocity, and commitment beyond funded project life cycles."
In another paper in this issue, Professor Emeritus Adrian Bauman AO of the University of Sydney focuses on the challenges of co-production in health promotion, drawing on 30 years of academic work in the field.
He writes of the tension between co-creation as a process, and policy makers' need for health outcomes driven by time-bound government priorities. This need for outcomes "remains a barrier to serious recognition and to funding agencies".
Professor Bauman suggests it has been difficult to demonstrate the impact of co-creation on health outcomes. More reporting of practical examples of co-creation's effect are needed, and "accountable change needs to ultimately be measured".
Another paper explores the issue of ethics in co-production. The author argues that all stakeholders in the co-production process have a responsibility to ensure that the knowledge they co-produce is as beneficial as possible, and must adhere to a set of ethics that covers health equity, intellectual property considerations, respect of the rights of individuals and groups.
The issue was produced following a Sax Institute Forum in 2021 which aimed to begin a process of identifying critical issues to improve practice in co-production. Other papers look at:
And in another, non-themed editorial in this issue, authors led by Professor Vivian Lin from the University of Hong Kong, explore the public health implications of the World Health Organization Geneva Charter for Wellbeing, agreed on late last year.