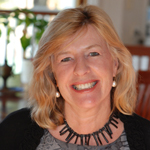 A new research project funded by the Medical Research Future Fund is working to improve Aboriginal food security in both urban and remote communities.
"This long needed community-led, collaborative project will demonstrate how best to tackle poor diet and food insecurity, which are major preventable contributors to the excess mortality and morbidity suffered by Aboriginal and Torres Strait Islander people in Australia," she said.Project lead Professor Amanda Lee said the project planned to develop a strategic food security framework and tools to help improve the availability, affordability, accessibility and acceptability of healthy food and drinks in Aboriginal and Torres Strait Islander communities in two areas.
Food insecurity is a serious challenge facing many Aboriginal communities throughout the country, with one in four Aboriginal and Torres Strait Islander people reporting that they live in households that have run out of food and have not been able to afford more at some time during the last 12 months.
The risk of obesity and diet-related chronic disease is higher when people experience food insecurity as families are more likely to rely on cheaper, energy-dense foods that fill the stomach.
A Prevention Centre project embedded within the Study of Environment on Aboriginal Resilience and Child Health (SEARCH) has found that distance to healthy food outlets, transport limitations, the high cost of food and an inability to cook healthy meals are potential barriers to food security for Aboriginal and Torres Strait Islander people living in urban areas.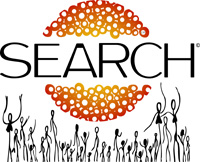 Barriers to food security
SEARCH is a partnership between researchers from a number of institutions, the Aboriginal Health & Medical Research Council (AH&MRC) and four Aboriginal Community Controlled Health Services (ACCHSs).
Darryl Wright, CEO of Tharawal Aboriginal Corporation, said the food security situation in urban areas today is very different to that of the communities in which he grew up.
"Brought up on the reserve, we helped each other. My grandfather did the hunting. He came back with the kangaroo and he'd share it.
"But in the middle of the city you can't do those sort of things, so you just have to suffer the best way you can until you get the money. So if you've got a little bit of money you just go to the fast food shop and get a McDonald's, and that's the saddest part about it."
A recent review conducted by the Prevention Centre's Professor Lee published in HealthInfonet found very few Aboriginal and Torres Strait Islander people have the opportunity to eat according to dietary recommendations, and that 41 per cent of their daily energy intake is derived from unhealthy foods and drinks, compared to 35 per cent of non-Indigenous Australians.
SEARCH Study Director Dr Sumithra Muthayya, of the Sax Institute, said the project was looking at a range of potential solutions in consultation with the community.
"We have collected information on the key areas where the communities are struggling, so now we're bringing together transport, food suppliers, education and health people who cater to this community to map out a framework that will give us critical points of intervention," she said.
Urban and remote focus
The new project will continue this existing work in urban areas and will also focus on improving food security and nutrition among Aboriginal communities in remote areas, with a focus on communities on the Aṉangu Pitjantjatjara Yankunytjatjara (APY) Lands in South Australia.
The project on the APY Lands will be led by Nganampa Health Council, the Ngaanyatjarra Pitjantjatjara Yankunytjatjara Women's Council (NPY) Women's Council and Mai Wiru Regional Stores Council in partnership with the Prevention Centre and the University of Queensland.
In most remote communities, the local store is the main source of food, so it is critical to health and wellbeing that healthy foods and drinks are available, accessible and affordable in these stores.
Previous work by Professor Lee with the remote Aboriginal community of Minjilang in northern Australia has shown that it is possible to achieve rapid, objective, sustained improvements in dietary intake and nutritional status in remote Aboriginal communities, but the effective strategies implemented have not been used more widely. Nutrition is not a current focus of the Close the Gap initiative.
"Local stores provide an essential service in remote communities, but they are also small businesses that need to be viable," Professor Lee said.
"On the APY Lands over the last 30 years, despite some achievements including increased supply of fruit and vegetables, the overall effect has been a decrease in total diet quality, with increased turnover of sugary drinks, convenience meals and take-away foods, consistent with negative changes to the broader Australian food system."
"This project provides the opportunity for renewed and concerted effort to improve food security and nutrition and prevent diet-related disease, such as diabetes, cardiovascular disease and renal disease, on the APY Lands."
The project will implement and evaluate the impact of interventions to improve food supply in five communities and also increase demand for healthy food in at least two of these remote Aboriginal communities.
Find out more