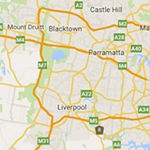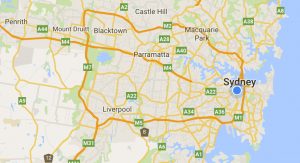 Improving housing may be key to improving the health of urban Aboriginal Australians, according to a partnership study by Sax Institute, the Aboriginal Health and Medical Research Council and four Aboriginal Community Controlled health services. The research reveals that housing problems are common, and are perceived to have a significant impact on people's health and wellbeing.
While the majority of Aboriginal Australians live in urban areas, most research into housing and its relationship with health have been conducted with those living in remote communities, the researchers said.
The research has emerged from the longitudinal Study of Environment on Aboriginal Resilience and Child Health (SEARCH), a unique research partnership to better understand the causes of ill health in urban Aboriginal children, and for developing and implementing strategies to improve their health.
The latest published findings resulted from focus group work with 38 clients and staff of an Aboriginal community-controlled health service in Western Sydney to examine their housing experiences. The majority of participants lived in public housing, but four participants were homeless.
Battle to access housing
The researchers said that housing affordability was a constant and pressing concern, and that home ownership was seen as unfeasible for most of the Aboriginal community surveyed. Sydney's private rental market was also considered inaccessible, particularly to young people.
The findings, published, in the journal BMC Public Health, showed that "secondary homelessness' ‒ or people being in transient or emergency accommodation ‒ was common among Aboriginal people in Western Sydney, with many people "house-hopping" or  living with family and friends for extended periods of time.
Overcrowding also emerged as a problem, due the large size of Aboriginal families, and the community's efforts to accommodate homeless family and friends or to host extended family who were visiting Sydney to access services or attend community events.
Many households struggled to cope with insufficient access to space, privacy and basic amenities such as cooking and laundry facilities.
The study also revealed participants' concerns about the poor condition of social housing, with problems including mould, damp, broken amenities, leaking roofs, faulty plumbing and electrics, and vermin infestations.
Crucial determinant of health
The participants in the study believed housing problems had a negative impact on the physical health as well as the social and emotional wellbeing of the Aboriginal community in Western Sydney, with many of their concerns echoing existing epidemiological research findings.
They were particularly concerned about the poor living conditions of children and the impact they have on health and developmental trajectories.
"Participants of this study were unanimous in believing that if Australia is serious about 'closing the gap', more investment in Aboriginal housing, including urban public housing, is required," the researchers said.
They suggested that the push by public health advocates for improved housing in remote Aboriginal communities could perhaps be extended to Aboriginal Australians living in cities and suburbs.
"These findings suggest that housing may be a key intervention point for improving the health of urban Aboriginal Australians," they concluded.
Find out more