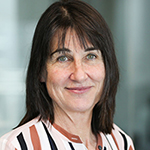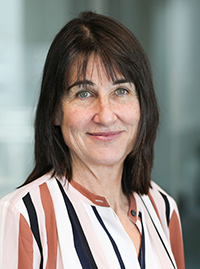 A HARC scholarship has helped Dr Kim Sutherland to shed light on a question being asked by healthcare organisations across the world – how do you measure whether clinical variation in patient care or outcomes is unwarranted?
HARC (the Hospital Alliance for Research Collaboration) is a collaboration between the Sax Institute, the Clinical Excellence Commission, the Agency for Clinical Innovation, the Cancer Institute NSW and the  Bureau of Health Information, which aims to build capacity within the NSW health system to close evidence-practice gaps by fostering the use of research evidence in programs and policies.
Each year, HARC scholarships are awarded to employees from the partner organisation to enable them to investigate issues of importance their organisations. Applications are now open for the 2017 scholarships.
Dr Sutherland, Senior Director of Performance Management and Reporting at the Bureau of Health Information (BHI), was awarded a scholarship in 2016 to investigate the difficult area of unwarranted clinical variation.
When is variation unwarranted?
"This is an issue that really is at the crux of performance measurement. If you've got variation in the type of care given to patients, and that variation is not due to patients' health needs or their preferences,, that is central to the notion of quality," she says.
Some areas of unwarranted clinical variation are straightforward to identify, such as when useless care is provided ‒ for example, knee arthroscopies for arthritis. But Sutherland says many others fall into a grey area where criteria for the 'right' care, provided in the 'right' way and in the 'right' amount, are not clear cut.
"I wanted to unpick the issue, to develop a stronger conceptualisation of when is variation is unwarranted, and to see what the current thinking was among different organisations and researchers, so we could look at the contribution we could make to pulling together different frameworks."
International networks
The HARC scholarship enabled Dr Sutherland to travel to Paris to attend an OECD meeting on measurement of clinical variation, as well as to London where she met with experts from the Nuffield Trust and The Health Foundation, which also reports on clinical variation.
She also attended the three-day Wennberg International Collaborative Conference in Oxford, UK, where she gave a presentation on BHI's work on developing frameworks on variation in areas such as safety, value and appropriateness of care.
Dr Sutherland the said her learnings from the scholarship travels would inform an upcoming edition of BHI's report Data Measures, and had helped foster stronger networks with international leaders in the fields of performance measurement.
"My work in this area has been hugely enhanced by the scholarship," she says. "It's been an enormous benefit to meet with other experts in this area and to have the opportunity to spend some time with them and to have lengthy discussions about quite detailed and nuanced issues."
"It moves you forward very quickly and has strengthened my networks with those working in this field internationally."
Find out more