3 August 2022.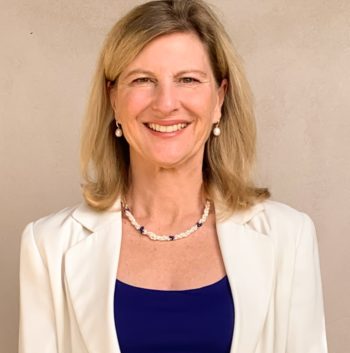 It's one of the largest longitudinal cohort studies in the world, but there's so much more to 45 and Up Study data than a big number. We sat down with Dr Kerrin Bleicher, Director of the Sax Institute's Research Assets Division, to talk about what the Study can offer researchers.
1. Our large and diverse cohort has something for everyone
Yes, the number of participants in the 45 and Up Study is remarkable – 267,000 people were recruited to the Study between 2005 and 2009 – but it's the diversity of the cohort that is so valuable for research.
"The cohort's diversity across age, income, education and place of residence is unique, plus we've got large numbers of people that are often under-represented in research," says Dr Bleicher.
These people include those with disabilities, chronic medical conditions, socio-economically disadvantaged groups, people in regional and remote areas and people aged over 80. The 45 and Up Study also has one of the largest groups of older Aboriginal and Torres Strait Islander people of any longitudinal study.
"Whether you're trying to understand a priority population, health and wellbeing in your local area, or take a big snapshot across the state, our data can help you," says Dr Bleicher. You can read more about the cohort's breadth and depth in the recently published Cohort Profile Update.
2. We hold up-to-date MBS and PBS data
The 45 and Up Study holds up-to-date Medicare (MBS) and pharmaceutical (PBS) data for all participants, including those who do not complete follow-up surveys.
"These two datasets are crucial in helping researchers understand day-to-day interactions with primary care providers and specialists, medication use and much more," Dr Bleicher says.
Other health and administrative data linkable to the Study include mortality, cancer registrations, cancer screening services, vaccinations, COVID-19 diagnoses, hospitalisations and emergency department presentations. These provide up-to-date information on diagnoses and procedures.
3. Pre-approved linkage means smoother, faster access
All 267,000 Study participants consented to linkage of their data when they joined the 45 and Up Study, which means a faster and smoother approvals process so researchers can get on with their work. Having the consent of participants saves researchers up to one year in waiting time to get a range of data.
Researchers can safely and remotely use the Study and linked health data through the Sax Institute's Secure Unified Research Environment (SURE).
4. We offer tailored solutions to support specific research needs
As well as offering comprehensive and actionable data to researchers, the 45 and Up Study can collaborate with researchers on surveys and grants. "Researchers can create a sub-study from 45 and Up participants, and we can help you select cohorts of interest to optimise your research needs," Dr Bleicher says.
A recent collaboration with the Daffodil Centre and other organisations resulted in a successful $3m research grant. The research project will use genomic data from 45 and Up Study participants to develop cancer risk tools and clinical decision aids.
5. Our growing biospecimen collection opens new avenues for genetic research
The 45 and Up Study has a growing collection of biospecimens which can be linked to many years of survey and administrative data to understand the interaction between lifestyle factors, health, genetics and outcomes. "This rich resource can be used for multi-omics research and will support the development of genomic risk tools for early detection for common cancers," Dr Bleicher says.
Find out more
Learn more about the 45 and Up Study here.
If you're interested in using the 45 and Up Study, please complete an EOI to outline your proposal. Alternately, you can email us on 45andUp.Research@saxinstitute.org.au and the 45 and Up team will get back to you.
Explore research that uses the 45 and Up Study here.