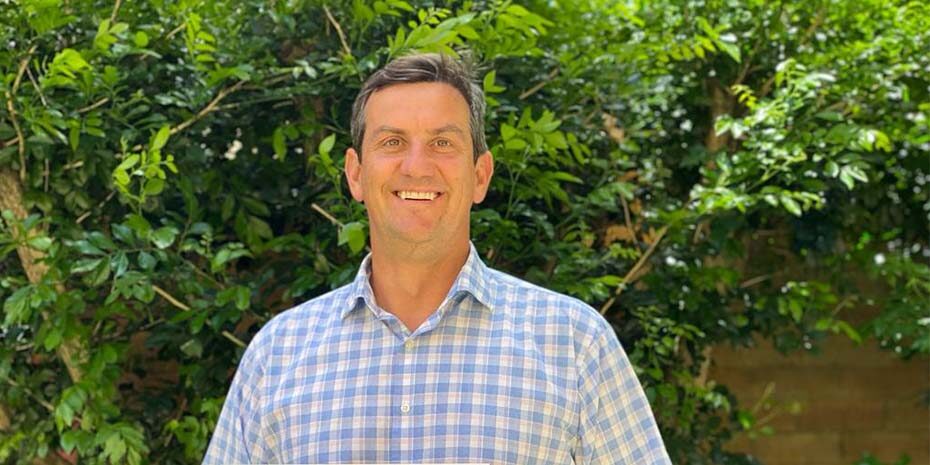 Two research teams have been recognised for their outstanding papers – one on promoting skin cancer prevention and the on the response to the COVID-19 pandemic – in this year's Public Health Research & Practice Excellence Awards.
The awards, announced today, celebrate exceptional papers that have been published in Public Health Research & Practice – an open-access, quarterly peer-reviewed journal published by the Sax Institute.
Winner of the Best Paper Award
This year's winning team was led by Heather Walker, until recently Head of SunSmart. Ms Walker and her co-authors from Cancer Council Victoria and Cancer Council Queensland won the award for their paper reporting on a decade-long lack of national investment in skin cancer prevention in Australia and calling for a renewed government focus on prevention.
The paper warned that Australia risks losing important gains in skin cancer prevention, due to lack of funding to maintain and improve the once-ubiquitous sun protection behaviours – slip, slop, slap.
Teenagers presented a particular challenge in skin cancer prevention, the authors wrote. Concerningly, sunburn incidence has not decreased in teens since the early 2000s, with 26% reporting being sunburnt on summer weekends in 2016-17 and 38% still preferring a tan.
Skin cancer prevention offers strong economic benefits, the authors noted. At the national level, prevention programs have been estimated to deliver a return on investment of $3.20 per dollar spent. Recent modelling suggests investment in skin cancer prevention could save up to $363 million per year over the next 10 years based on current population figures, compared with no investment. A properly funded awareness campaign is estimated to cost $20 million a year, representing just over 1% of the annual cost of skin cancer.
"Excitingly, since we published this paper, the Australian Government has invested in the first national skin cancer prevention campaign in over a decade," said Ms Walker.
"But investment in prevention needs to be sustained to have the most impact. We urge the Australian Government to commit to ongoing, long-term funding for mass-media campaigns and population monitoring and for state governments to mandate an evidence-based sun protection policy in secondary schools. Taken together, these measures have the potential to prevent skin cancers and save lives."
Winner of the Best 'In Practice' Paper Award
The Best 'In Practice' Paper Award recognises work authored by frontline practitioners – and this year it went to the team led by Dr Adam Capon from the Public Health Unit of the South Eastern Sydney Local Health District, on the lessons learned from the public health response to successive waves of COVID-19 in the early stages of the pandemic.
The paper looked at the local operational aspects of the COVID-19 response during the three initial waves of the disease in NSW – in January, July and December 2020. It gives a chronology of the interventions deployed during these waves, finding that a combination of high levels of testing, rapid contact tracing, genomic sequencing and targeted shutdowns were the essential ingredients needed to successfully control these pandemic waves.
The authors also noted that limiting community transmission would not have been possible without the high level of community compliance with public health advice to get tested for COVID and isolate during the outbreaks.
"Although we're now in a very different policy space compared to 2020 – where we're living with the virus rather than trying to eliminate it from the population – the fundamental principles we learnt with regard to keeping safe and stopping the spread remain the same," said Dr Capon.
Faced with the challenge of future waves of the virus, he said we are far better placed now than we were at the beginning of the pandemic, thanks to the experiences and strategies outlined in the paper.
"We have a strong system of detection through testing that can be rolled out on a large scale. We have skilled people with real-life experience in pandemic management who can use this experience to inform and form policy, and we have good evidence regarding the behaviour of the virus and actions we can take to stay safe and limit transmission."
He added that should we be faced with a pandemic with a completely new virus, even though we might not initially have the large scale testing to detect cases or strong evidence to inform policy, we would nonetheless still have a strong and experienced workforce to face the challenge, thanks to our experience with COVID-19.
Honouring public health research with impact
Editor-in-Chief of Public Health Research & Practice Professor Don Nutbeam said the winning and highly commended papers demonstrated how well-targeted, high-quality public health research can intersect with policy and practice in a way that has a positive impact on Australians' health and wellbeing.
"Although both papers originate from Australian experience, they have relevance to public health research and practice internationally, which is reflected in a growing international subscriber base for our journal," he commented.
Here is the complete list of winning and highly commended papers: