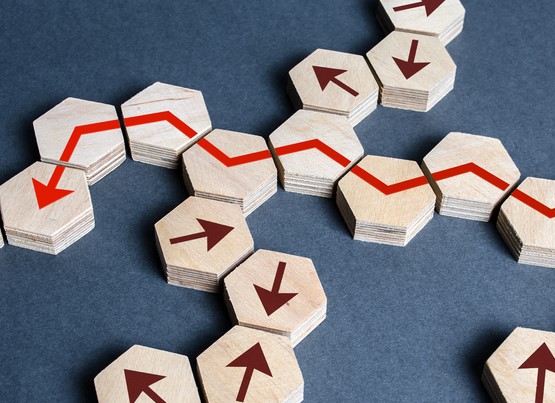 For many years, simulation modelling jobs could mainly be found in engineering, construction and business. But over the past decade, the health and medical sector has emerged as an area where a modeller can have a career that's both sustainable and rewarding.
Mark Heffernan, consultant modeller with the Sax Institute, has seen this evolution first-hand. With a civil engineering background and a passion for computers, Mark began building simulations in the 1980s for construction projects like the Burdekin Dam in Queensland. He went on to work for a range of companies and government bodies, including the RAAF, where he built simulations for managing the F-111 fighter jet fleet.
For the past seven years though, Mark has used his modelling skills almost exclusively for public health research, and he says it's now a viable career option for the next generation of modellers.
"Modelling in public health has gained so much traction in recent years," he says. "Funnily enough, COVID-19 and the modelling work done there has helped. It's more widely accepted now by the public and people working in policy."
It was chance encounter with high-school friend Dr Geoff McDonnell, an expert in health systems simulation, which eventually led Mark to work for the Sax Institute in 2015.
"By 2015, I'd worked for a lot of companies, plus I'd done a stint as a farmer and I'd survived cancer," Mark says. His new rules for a job? The project must be interesting and involve people you like working with. "That's what I get at the Sax Institute. They're a great bunch of people, and all the projects I've worked on have been excellent."
Mark's work with the Sax Institute has included modelling to reduce alcohol-related harms in Tasmania, a project he singles out because of the decision-makers he worked with. "That project brought diverse groups together and they got to understand each other," he said. "There were people from government departments as well as representatives from sporting clubs, medicine and law enforcement, and they were all passionate about the same cause." The dynamic simulation model had a real-world impact, too, as it informed the state's Alcohol Action Framework.
Mark has also worked on projects that explore how to reduce childhood obesity, how to prevent cardiovascular disease and osteoporosis, and how to improve services for suicide prevention.
Being part of a team with a range of skills that complement each other is a big part of the Institute's appeal, says Mark. "We have a project manager, modellers, a content expert, a research assistant, plus people who are highly skilled at designing web interfaces, writing papers and presenting them. That's what gets the job done properly."
His advice to young modellers is to keep their enthusiasm burning and be willing to learn new things. "I've seen amazing work done and watched careers flourish – it's a really exciting time."