Children growing up in rural Australia are starting school without the speech skills they need to read and write, but access to speech pathology services can be thin on the ground due to a shortage of health professionals.
Now a new model of student-led speech pathology clinics could be helping to fill that gap, according to authors of a research paper that has just been named Best Paper in the Sax Institute's Public Health Research & Practice Excellence Awards.
The award-winning authors, led by Dr Sue Kirby from the Centre for Primary Health Care and Equity at the University of NSW, tested an innovative new program that connects undergraduate speech pathology students with kindergarten children in NSW's Far West.
The student-led clinics provided speech therapy to children who were having difficulty in the classroom, which led to a reduction in speech impairments for approximately one-quarter of the primary school children involved. One of the paper's authors, Ms Claire Brunero, says the service aimed to teach children the language skills required for kindergarten and beyond.
"Some kids are turning up to school without the fundamental language skills they need to be able to learn to read and write," she says. "Literacy is based on oral language – you need to have those sentence structures and concepts in your mind before you can write them on a piece of paper. This service was really about developing the fundamental skills that pupils need to be able to access literacy."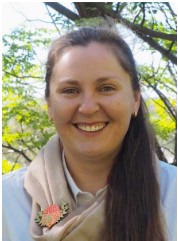 The program also provided a unique learning experience for undergraduate students that they wouldn't necessarily find in the big cities – and a chance to promote country living. "By giving the students the opportunity to come to Broken Hill for nine weeks, we could show them that there's a community of health professionals to tap into," says Claire. "It's really about demonstrating to these students that living in a town like Broken Hill might be plausible for them."
The authors of the award-winning paper concluded that the service-learning program trialled in Broken Hill could also be used in other locations. And with proven results for both kindergarten children and undergraduate students, it may have the potential to revolutionise undergraduate student learning placements, as well as address the chronic health professional shortage in rural Australia.
The Sax Institute has established the Public Health Research & Practice Excellence Awards to celebrate the high calibre of articles published in the Institute's peer-reviewed journal. We promote excellence in public health research, practice and policy, and recognise the inspirational work taking place in Australia and internationally.
Watch Ms Claire Brunero speaking about her research or read the paper here.

More information about the Awards and winning papers here.