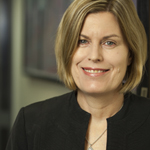 The Sax Institute offers its congratulations to the following colleagues and members who were recognised in the 2015 Queen's Birthday Honours List: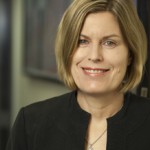 Dr Kerry Chant, NSW Chief Health Officer
Dr Chant was awarded the Public Service Medal (PSM) for outstanding public service to population health in NSW. The award describes Dr Chant as an effective and active leader in the field of public health for the past 23 years. Throughout this time she has shown a commitment to the delivery of world class public health services for the people of NSW through expertise in communication and responsiveness during public health crises. Dr Chant was praised for her outstanding leadership in the response to the H1N1 (swine flu) pandemic of 2009, the development and implementation of the NSW HIV strategy for 2012-2015, and in preparing NSW Health to respond to a case of Ebola, should the need arise. Her advocacy for Aboriginal health was also highlighted. Dr Chant has implemented programs that have contributed to closing the gap between Indigenous and non-Indigenous infant mortality rates.
Dr Lynette Roberts AM
Dr Roberts, former CEO of the National Heart Foundation, was appointed an officer in the general division (AO) for distinguished service to community health through executive and governmental advisory roles in a range of public outreach and education initiatives aimed at improving cardiovascular wellbeing. Dr Roberts was at the helm of the Heart Foundation for 12 years before her retirement at the end of 2013. She is an adjunct professor in the School of Exercise and Nutrition Sciences in the Faculty of Health at Deakin University, Victoria.
Professor Annemarie Hennessy, Dean of the School of Medicine, University of Western Sydney
Professor Hennessy was appointed a member in the general division (AM) for significant service to tertiary education, and to medical research, particularly in the area of clinical hypertension and maternal health. Professor Hennessy, a renal physician, was Foundation Chair of Medicine at the University of Western Sydney's School of Medicine from 2006‒2011 and has been dean of the university's school of medicine since 2012.