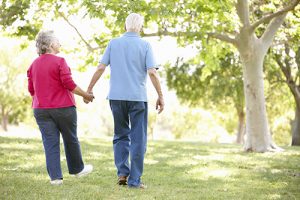 The Federal Government's Medical Research Future Fund (MRFF) should prioritise research that can shape the future of health services in Australia and improve the efficiency of the health system, with a strong focus on research into healthy ageing, the Sax Institute says in a submission to the Australian Medical Research and Innovation Five Year Strategy.
The Institute's submission to the MRFF consultation process on the development of the strategy outlines three ways in which the Fund can work towards its aim of improving delivery of healthcare and boosting the efficiency and effectiveness of the health system:
Optimising and further developing the use of Australia's world-class health data to better understand ways of improving the delivery of health services, and prioritising research that uses linked population health data to determine the most cost-effective treatments, strategies and interventions.
Evaluating policies and programs or testing strategies for large-scale implementation of programs, policies or services that are known to work, thereby adding value to policy and service decisions.
Engaging healthcare providers and policy makers to work in partnership with researchers to design, implement and interpret research, leading to more successful knowledge translation.
Focus on healthy ageing
The submission also addresses the MRFF aim of contributing to economic growth, which it states will be critically dependent upon 'healthy ageing' ‒ ensuring older Australians are able to engage productively in  the workforce and community.
"The Sax Institute recommends that the MRFF prioritise research to understand how to remain healthy and active in older age," the submission states.
It says the MRFF could achieve this aim by funding research that:
Recognises the complex interaction of the many determinants of chronic disease, including factors that that lie outside the health system such as food systems, environments and workplaces.
Investing in research that draws on Australia's excellent large cohort studies, which are the best mechanism for understanding the trajectories of ageing and the factors leading to healthy ageing and continued productivity.
Broader support for health services research
The Institute's call to the MRFF to prioritise health services research was echoed in other MRFF submissions. The Innovative Research Universities (IRU) submission urged the MRFF to focus on facilitating the translation of research into health outcomes, and the continuous improvement and efficiency of healthcare delivery, which it described as areas where the current health and medical research system were weak.
And in its submission, the Health Services Research Association for Australian and New Zealand suggests a National Centre for Health Services Research be established  to oversee both local and large-scale health services research and to develop the necessary infrastructure to ensure health services research reaches its potential to improve the health and wellbeing of all Australians.
Find out more