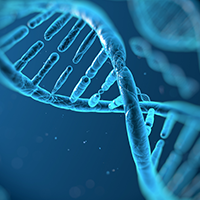 The Sax Institute's 45 and Up Study is set to become an even more important knowledge resource for healthy ageing, as part of a new genomics project which will deliver improved cancer risk prediction, screening and early detection.
Led by Professor Anne Cust of the University of Sydney, a consortium of organisations including the Sax Institute has been awarded a $3 million grant as part of the Genomics Health Futures Mission, for research which will involve genomic sequencing of 10,000 biological samples from invited participants of the 45 and Up Study. The samples will come from participants who have been diagnosed with one of the four most common cancers – breast, prostate, colorectal and melanoma – along with a control group of participants. Researchers will use genomic data from the Study, along with several other national and international datasets, to develop risk tools and clinical decision aids designed for the Australian population.
Working with a range of stakeholders, the project investigators will deliver evidence-based policy and clinical recommendations for effective genomics-informed cancer screening and early detection programs, helping Australians live longer and healthier lives.
"While Australia has three established, effective national screening programs for cancers of the bowel, cervix and breast, there are opportunities to enhance policy and practice long-term through collecting, analysing and applying evidence on genomics and cancer risk," says Professor Cust.
She adds that while evidence doesn't support general screening for prostate cancer or melanoma, there could be opportunities to develop targeted approaches to improve the early detection of these two cancers, by applying new evidence derived from genomics.
The 45 and Up Study has been surveying over a quarter of a million participants from NSW since 2006, yielding important evidence around health outcomes and behaviours as well as other important issues such as health service utilisation.
"For the 45 and Up Study, the Genomics Health Futures Mission grant is a fantastic opportunity to add biological information to the study," says Sax Institute Deputy CEO Dr Martin McNamara.
"By combining this genomic data with information about participants' lifestyles and behaviours, their health service utilisation and health outcomes, we will be developing a powerful tool to help predict and monitor cancer incidence. It will give us a complete picture of participants and allow us to do some important modelling work to understand who in the Australian community might be at most risk of various cancers. And that will help us better target screening and early detection efforts."
Click here to find out more about the 45 and Up Study.