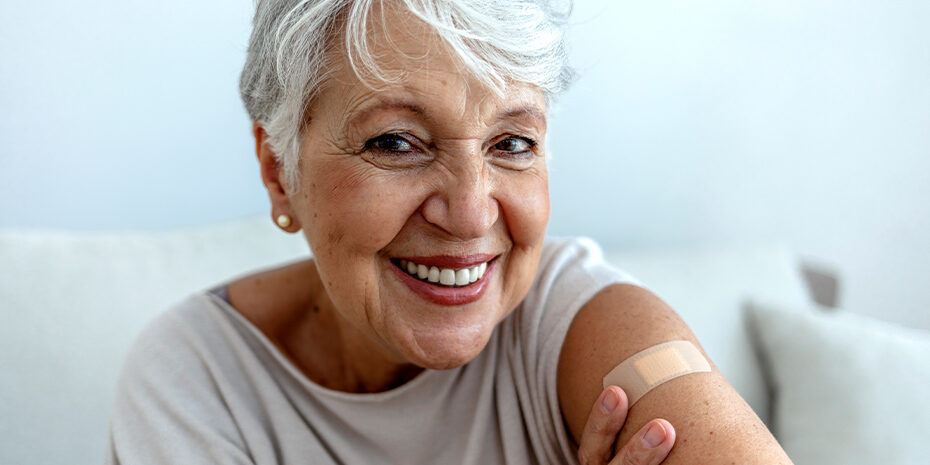 The Sax Institute has recently gained approval to acquire immunisation data, opening up new research opportunities.
The immunisation data comes from the Australian Immunisation Register (AIR), which covers all COVID-19 vaccinations, most influenza vaccinations and other vaccinations including those delivered through the National Immunisation Program.
This data can be linked to all data from the 45 and Up Study including baseline and follow-up questionnaires, the COVID Insights surveys, MBS, PBS, hospitalisations and other administrative datasets required for your research.
"This new linkage has a unique appeal as it can be used for research that has never been done before," says Dr Kerrin Bleicher, Director of Research Assets at the Sax Institute.
Although many 45 and Up participants have reported receipt of vaccines, as well as their attitudes to vaccinations, barriers to accessing vaccines, and reasons for not wanting to get vaccinated, the AIR data provides details of date and type of vaccine received for all participants in the 45 and Up Study. This ensures exposures and outcome variables are robust for high-quality analyses.
One of the key research opportunities is investigating the relationship between vaccination and health outcomes, explains Dr Bleicher. "What role does vaccination play in preventing long COVID, hospitalisations or mortality? And how does this differ between groups, say people with and without chronic conditions?"
The other key research opportunity is identifying factors that could be associated with high- or low-vaccination rates. "Our COVID Insights surveys have captured people's vaccination preferences, but now you can look more broadly at the demographic data, attitudes and health literacy of groups with low vaccination rates," Dr Bleicher says.
Researchers are invited to contact the 45 and Up Study to find out more about AIR data and lodge their interest in using it. "We're really keen to hear from researchers over the coming months so we can plan our long-term investment in this data," says Dr Bleicher.