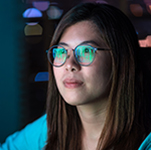 45 and Up data is ready and available to Australia's researchers, and there's more to the data than meets the eye. We sat down with Dr Kerrin Bleicher, Director of the Sax Institute's Research Assets Division, to talk about what the Study can offer the research community.
Q. What makes the 45 and Up Study such a valuable resource for Australian researchers?
A. The 45 and Up Study is one of the largest ongoing studies of healthy ageing. We've been collecting data from around a quarter of a million people from New South Wales since 2006. That's 15 years of longitudinal data covering a huge range of health and social topics, including participants' behaviours, experiences, household situations, carer responsibilities, relationship changes, psychological distress, quality of life and chronic conditions.
Study participants have also consented to their surveys being linked to routinely collected health administrative data and health registry sources such as pharmaceutical (PBS), Medicare (MBS), hospital, cancer screening, Cancer Registry data and much more. So this incredible linked data can really help researchers track the health journey of older Australians.
Q. How diverse is the cohort?
We have large numbers of participants from diverse cohorts. This includes people with chronic medical conditions; people from non-English speaking backgrounds; socioeconomically disadvantaged groups; people living in regional and remote areas; and one of the largest groups of older Aboriginal and Torres Strait Islander people of any longitudinal study.
Whether a researcher is trying to dig deeper into a small proportion of the population, or looking for a huge snapshot of the state of NSW, the 45 and Up Study has something for everyone.
Q. Can researchers contact 45 and Up participants for additional research?
Yes, researchers are welcome to invite a subgroup of participants into ethics-approved interventional studies, biospecimen collections and bespoke surveys. Cohorts of interest can be selected to optimise research needs. We call this a substudy – and participants generally need to provide informed consent if they decide to participate in a researcher's substudy.
Essentially this provides researchers with a community of really engaged survey participants, who can help you answer specific research questions. After an agreed period, this data is included in the 45 and Up Study for all researchers to use.
Q. How do you think the Study can help researchers who are interested in COVID-19 impacts?
In so many ways! Since mid-2020, we've been sending very specific COVID-19 surveys to Study participants. Already we've had over 60,000 responses and gained  fascinating insights into how the pandemic has impacted mental health, loneliness, access to healthcare services, behavioural changes and attitudes to immunisation. This survey information will be linkable to over 15 years of data from previous surveys and other routinely collected data.
So there's a huge range of potential applications there – from genomic research to understand who's most susceptible to severe disease, to peoples' perspectives of the impact of the policies during the COVID19 outbreak; analyses of how the outbreak has affected mental health and well-being; as well costs to people and the health system.
The Study offers an amazing opportunity for research that will inform and improve future responses to health crises and predict long-term impacts on health and well-being.
If you're interested in using the 45 and Up COVID-19 data asset, please contact the 45 and Up Study team at 45andUp.research@saxinstitute.org.au.
For more information about the 45 and Up Study, click here.