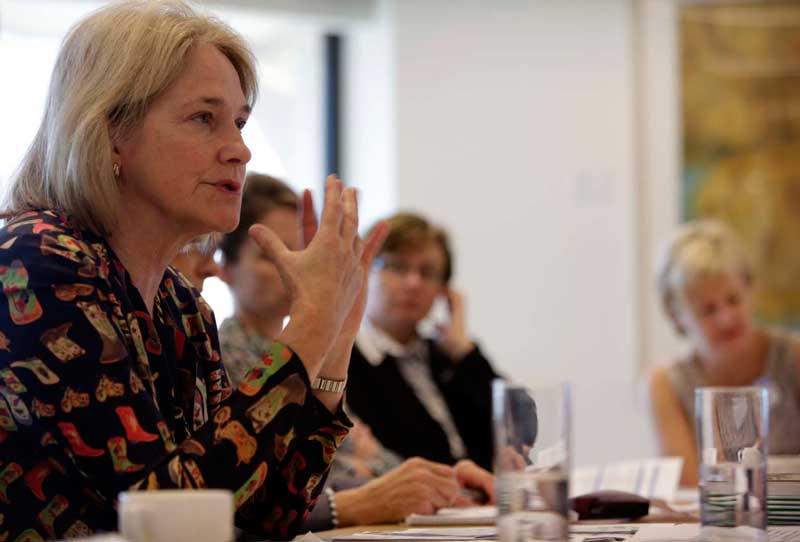 'Going local' may be a major key to tackling the overwhelming nature of the obesity crisis, according to Australian National Preventive Health Agency (ANPHA) CEO Louise Sylvan.
Addressing the recent "Evidence for Change Roundtable", jointly hosted by the Sax Institute and Bupa Health Foundation, Ms Sylvan said that working in schools, workplaces and local communities may be the key to achieving sustainable change.
The complex and "fuzzy" nature of the problem meant that achieving success would be a long-haul issue and more challenging even than the issue of tobacco control, she said.
ANPHA announced in March a series of grants to Medicare Locals, funding them to partner with health services, local councils, researchers and other organisations to deliver preventive health initiatives
"We have funded these grants to try to embed prevention into the everyday work of Medicare Locals," Ms Sylvan told the Roundtable audience.
Whole-of-government approach
Agency for Clinical Innovation (ACI) CEO, Dr Nigel Lyons, also addressed the audience, arguing that the issue of chronic disease needed a whole-of-government approach and more collaboration between service providers, researchers, consumers, the private sector and NGOs.
Chronic diseases were best managed by systems that were integrated, had a prevention element, and relied on self-management, he said.
The ACI was reviewing its chronic disease management program in a bid to better integrate care and support those at high risk of hospitalisations. In future it would also be looking to work with Medicare Locals.
One key to better understanding the issues surrounding chronic disease was the Sax Institute's 45 and Up Study, which was shedding light on the predictors for future hospitalisation, Dr Lyons said.
Using the 45 and Up Study
Latest research from the Study was presented at the Roundtable, including the association between sitting time and poor health, access to bariatric surgery, and the risk of hospitalisation with increasing body mass index.
The Study has more than 250,000 participants, is the largest ongoing study of healthy ageing in the Southern Hemisphere and is being used by more than 400 researchers.
The Evidence for Change Roundtable, held in March, was the final phase in a program of work supported by the Bupa Health Foundation and aimed at producing research to inform health policies.
Policy makers attended from a number of agencies, including NSW Ministry of Health, the Department of Health and Ageing, NSW Treasury, and Cancer Council NSW.
Making research relevant
Co-Chair Dr Christine Bennett, Chair of the Bupa Health Foundation Steering Committee, emphasised the importance of ensuring research findings were relevant to policy makers.
"It's about answering real questions that are going to make a difference to practice and policy," she said.
Future options for consideration discussed at the event included the development of a consensus statement on the long term effectiveness of bariatric surgery, and the implementation of intervention research to test acceptability of sit-stand desks.