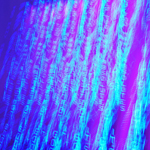 The national, electronic patient medical record, My Health Record, could prove a significant boost for health research, enabling valuable data on use of health services to become available in "real time", a Sax Institute submission on Australia's digital health future says.
The submission was put to the National Digital Health Strategy Consultation being undertaken by the Australian Digital Health Agency, which is driving the development and delivery of Australian digital health initiatives, including the My Health Record system.
The value of health data can be enhanced markedly when administrative data for services provided across the health system ‒ such as MBS, PBS and hospital services data ‒ is linked with survey data from population studies such as the Sax Institute's 45 and Up Study, which provide important additional information on the participants' health and welfare over time, the submission says.
It says such data is an extremely valuable resource for research that gives a better understanding of patterns of disease, performance of the health system and opportunities for health improvement.
Sax Institute Deputy CEO Mr Robert Wells said the My Health Record system had the potential to further enhance the value of such data.
"The availability of health service and clinical information in "real time" through the My Health Record would be a significant boost for health research," he said.
Barriers to data use
The Sax submission outlines barriers to the use of the My Health Record data, as well as gaps in Australia's health data that it could fill. It says getting maximum value from My Health Record data would mean reviewing current legislation that allows only de-identified data to be released for research. It suggests the possibility of aligning the My Health Records Act with the Individual Healthcare Identifiers Act 2010 (Cth), section 24, which allows individual healthcare identifiers to be released by healthcare providers for the purposes of research approved by a Human Ethics Research Committee.
Mr Wells said individual privacy remained paramount, but regulatory measures could enable digital health records to form a truly valuable source of health data.
"Australia has a strong regulatory framework to protect individual privacy in the use of health data, a national network that provides high  quality data linkage and secure access and storage of limited data and world-leading research governance to ensure ethical approaches to using personal data for research analysis," the submission states.
It says the My Health Record system could be used to fill gaps in available data including information on services that are provided outside Medicare or the publicly-funded system ‒ such as data on elective surgery admissions to private hospitals where most elective procedures are performed.
Find out more