Radiotherapy is one of the mainstays of cancer treatment, with one estimate suggesting half of cancer patients should undergo radiotherapy at some time point post diagnosis.
But new research shows that some patients are missing out, and the actual take-up is lower than previously thought – maybe even as low as one in three cancer patients.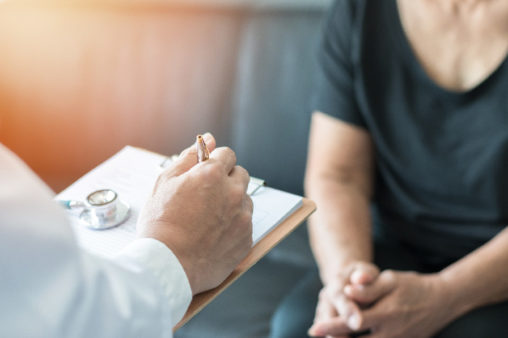 In an effort to identify which Australians were missing out, researchers from Cancer Council NSW and the Ingham Institute, UNSW used data from the Sax Institute's 45 and Up Study to analyse 17,800 NSW residents who had been diagnosed with cancer – 30% of whom received radiotherapy.
They found that women were less likely to receive radiotherapy than men, and the very old (aged over 80) and the middle-aged (45-59) were also lacking in treatment. Distance seemed to play a part as well, with patients living 100 kilometres or more from their nearest radiotherapy centre less likely to receive the treatment. Patients with comorbidities or who needed help with day-to-day tasks also showed lower rates of radiotherapy.
Rich data that reveals answers
This is the first population-based study to reveal which Australians are (and aren't) receiving radiotherapy, and lead researcher Dr Mei Ling Yap, a radiation oncologist and PhD student at Cancer Council NSW and the Ingham Institute, says it was made possible thanks to the rich health data provided by the 45 and Up Study – the largest ongoing study of healthy ageing in the Southern Hemisphere.
"Some studies look at things that are easier to collect, like age and sex, but not necessarily things like insurance, income, or distance from radiotherapy centres. These variables are much harder to come across, so I was really excited to be able to jump on board and use the data that the 45 and Up Study and the Sax Institute has collected."
While the study presented clear findings on who was missing out on radiotherapy, Dr Yap says they can still only speculate as to why. Whether the differing rates for men and women are due to legitimate clinical decision-making, or are due to other factors such as unconscious gender bias, would need to be explored in further research.
Dr Yap says the range of findings will hopefully help improve patient access to radiotherapy, and although there has been some progress in expanding radiotherapy services in rural and regional areas, more work needs to be done to tackle these inequities.
"Hopefully these findings will offer another piece of evidence to take to policy makers to really emphasise the fact that patients are not getting equal access to care and that they need to have equity in access to radiotherapy, as it is an important, potentially life-saving treatment for patients."
Read the full paper here.
Find out more about 45 and Up and how it's powering critical health research.
Interested in staying up-to-date on the latest health research news? Sign up for our free monthly newsletter, Evidence Matters.