While we all know the dangers of heavy smoking, there is less evidence globally on the impact of light smoking. Now an Australian first study conducted by The Daffodil Centre has revealed what kind of cancer risks are at stake for even the most casual of smokers.
Drawing on long-term data from over 220,000 participants of the Sax institute's 45 and Up Study, researchers found that tobacco smoking significantly increased the risk of 12 types of cancer and that 1-in-7 current smokers will get lung cancer in their lifetime.
The study found that compared to people who had never smoked, people who smoked 1–5 cigarettes per day were 9.22 times as likely to develop lung cancer, and 38.6 times as likely if they smoked more than 35 cigarettes per day.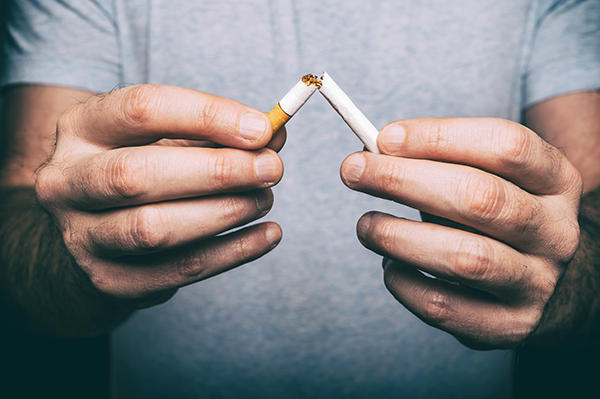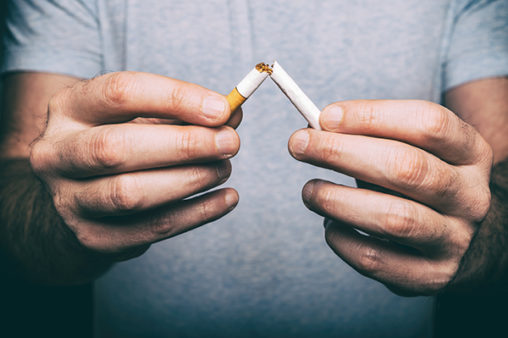 Dr Marianne Weber, Senior Research Fellow at The Daffodil Centre said, "We know that smoking causes cancer. This new evidence reveals the extent of smoking related cancer risk in Australia, capturing the health effects of smoking for Australians born in the early part of the 20th century."
Study findings include:
For current smokers, the lifetime risk of lung cancer ranged from 14% overall to 26% (1 in 4) for those who smoked more than 35 cigarettes per day, compared to 1% risk for never-smokers (1 in 100).
Tobacco smoking significantly increased risk for cancers of the lung, larynx, liver, oesophagus, bladder, pancreas, head and neck, stomach, colorectum, kidney, gallbladder, and cancers of unknown primary site.
While the evidence is sobering, Dr Weber says that quitting (and not just cutting down) is key. "The good news is that the risk of cancer was significantly reduced among participants who had quit smoking – and the younger they quit, the better," Dr Weber said. "These results demonstrate that quitting smoking is much more effective at reducing disease than 'cutting down' the number of cigarettes smoked."
Dr Kerrin Bleicher, Director of the Sax Institute's Research Assets Division, says the study highlights the power of longitudinal data to track the long-term health of Australians.
"The 45 and Up Study is a world-class resource for researchers, and we're so pleased to see it being used in this way to highlight the true impact of smoking," she says. "We encourage all Australian researchers to consider the wealth of data that is continually being made available in the 45 and Up Study to help answer important health questions and improve the health of Australians."
Read the full study here.
The 45 and Up Study is the largest ongoing study of healthy ageing in the Southern Hemisphere. It's made possible thanks to 250,000 dedicated participants across NSW, who are kindly sharing their health information with us to help create a healthier Australia.
Find out how the Study is powering other research into mental health and cancer.
If you'd like to stay up-to-date on the study, sign up for our newsletter or explore more of the research here.
*Smokers can access support through the Quitline on 13 78 48 or find more information on quitting at iCanQuit.com.au