Australia is a world leader in cervical cancer prevention and was one of the first countries to switch from Pap tests to primary HPV screening in 2017. Now, almost two years on, what lessons can Australia pass on to other countries that might be considering a similar transition?
This is the subject of an insightful research article that has just been named Best 'In Practice' Paper in the Sax Institute's Public Health Research & Practice Excellence Awards. The award-winning paper, led by Dr Megan Smith at Cancer Council NSW, analyses the historic transition of the National Cervical Screening Program (NCSP), which switched from two-yearly cytology-based screening in women aged over 18, to five-yearly primary HPV screening from age 25, and has since been well accepted by most women and health professionals.
Dr Smith says the aim of the work was to explain some of the processes and lessons that came out of the transition, with the hope that Australia's experiences might be useful to other countries following a similar path.
"There's really strong evidence that HPV screening is the best way to screen for cervical cancer," says Dr Smith. "HPV testing is also a key component of the World Health Organization's strategy to eliminate cervical cancer as a public health problem by the end of this century, so screening will have a really important role alongside vaccination in making sure we can achieve this."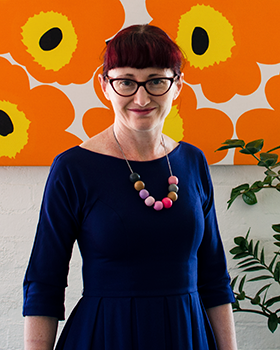 The paper took a critical look at Australia's methods for transitioning the NCSP and found that communication with providers was key. "Providers in primary care are really women's ambassadors of the program," says Dr Smith. "They're the people who women trust, so it's really important that they're supported in understanding not only what the changes are to the program, but also why they're being made."
"Another opportunity that came out of the change was that some women now have the option to do a screening test on a sample they collect themselves. This is a great new option for women to hopefully avoid cervical cancer."
The paper also outlined some of the challenges of the 2017 transition, such as building and rolling out the National Cancer Screening Register, which turned out to be more demanding than expected. Regulatory requirements for self-collection were also unexpectedly difficult and delayed the rollout of a key measure to improve participation and equity.
Transitioning a well-established public health program is challenging and comes with many moving parts, but this analysis has helped uncover both the successes and lessons that could help improve cervical screening worldwide. "If we can make that road a bit smoother for other countries, that would be a great thing," adds Dr Smith.
The Sax Institute has established the Public Health Research & Practice Excellence Awards to celebrate the high calibre of articles published in the Institute's peer-reviewed journal. We promote excellence in public health research, practice and policy, and recognise the inspirational work taking place in Australia and internationally.
Watch Dr Megan Smith talking about her analysis or read the paper here.
More information about the Awards and winning papers here.