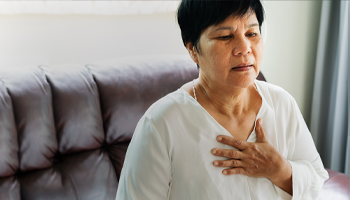 New research based on data from the 45 and Up Study reveals that women hospitalised with a suspected heart attack get poorer treatment compared to men. What's going on?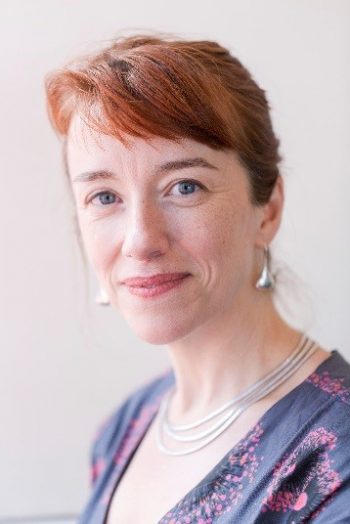 International findings about sex-based differences in heart disease treatment have been known for some time now, but lack of Australian data has meant the issue hasn't received the attention it deserves. Until now.
The latest study, led by Professor Emily Banks, Senior Adviser at the Sax Institute and Professor of Epidemiology at the Australian National University, has shown that men are more likely than women to receive coronary procedures, and unconscious gender bias may be among the reasons for the disparity.
The ANU researchers linked baseline data from 9,000 NSW patients in the Sax Institute's 45 and Up study, to hospitalisation and mortality data. Half the participants were admitted to hospital with acute myocardial infarction (AMI) (64% of which were male), while the remaining half had a diagnosis of angina (56% male).
Once admitted, treatment differed significantly between the sexes. Researchers found that men were 1.5 times more likely than women to receive percutaneous coronary imaging (PCI) or coronary artery bypass grafting (CABG) for AMI. Men were also 2.4 times more likely than women to receive PCI or CABG for angina.
Moreover, men hospitalised for angina were 25% more likely to receive angiography (a form of X-ray imaging) than women. There was, however, no significant difference in angiography rates for those presenting with AMI.
The study authors said their findings "demonstrate clear sex differences in receipt of coronary procedures," which raises larger public health questions about why such a large proportion of the Australian population is missing out on optimal coronary care.
Why are women doing worse?
Cardiovascular disease (CVD) is a leading cause of death in Australia, but it's often perceived as a man's disease. These findings give much-needed attention to the Australian women who are potentially missing out on crucial coronary intervention – a situation that could be contributing to increased morbidity and mortality.
Exactly why this is happening is still unclear, but the researchers believe it could have something to do with sex differences in clinical presentation. Another possible explanation could be due to unwarranted variation due to discrimination – in other words, unconscious gender bias in how healthcare professionals treat male and female patients hospitalised for CVD.
Either way, the authors of the study said there is "potential for health gain in elucidating and addressing this sex difference in receipt of coronary intervention, increasing awareness and delivery of best practice care."
45 and Up data powering critical research
These latest findings join a growing pool of research on coronary treatment disparities, including a recent study investigating variation in coronary procedures for patients suffering psychological distress.
Both studies draw on the Sax Institute's 45 and Up Study – the largest ongoing study of healthy ageing in the Southern Hemisphere. 45 and Up provides data on over a quarter of a million people in NSW, and is a rich source of information for researchers seeking to understand how Australians are ageing.
Find out how 45 and Up is providing insights into smoking and heart disease, physical activity and mental health. Or read more about the study here.