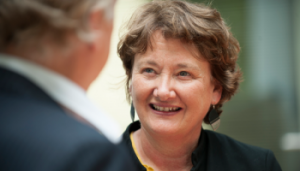 Sax Institute Chief Executive Officer  Professor Sally Redman has been recognised in the 2013 Australia Day honours.
Professor Redman was appointed an Officer in the General Division of the Order of Australia for her "distinguished service to public health through leadership in the care of women with breast cancer, contributions to research and higher education and the promotion of relationships between researchers, policy makers and practitioners".
She said receiving the award was a humbling experience and provided an opportunity for her to reflect on the many talented and hard-working people she had collaborated with over her years in public health.
In 2001 Professor Redman received the Centenary Medal for service to the health and welfare of Australian women diagnosed with breast cancer. She was the inaugural director of the National Breast Cancer Centre.