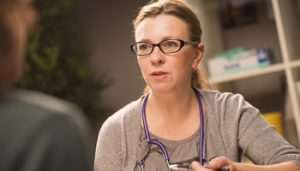 Data from the Sax Institute's 45 and Up Study could be valuable in supporting the work of Local Health Districts (LHDs) and Primary Health Networks (PHNs) in local health service planning and improving the integration of care, a new study suggests.
While the 45 and Up Study ‒ which includes more than 267,000 participants from across NSW ‒ was established to investigate healthy ageing, it could also provide valuable information about local communities and their use of health services, according to the paper published in Public Health Research & Practice.
The study authors said health services were working to improve access to quality healthcare and reduce costs through providing seamless transitions between primary and secondary care, and by strengthening preventive care services to reduce the need for acute care.
However, they said it was challenging for PHNs and LHDs to measure progress on these aims, because many of their evaluations are based on data from patients who used services, rather than the broader community.
How the study could be used
The researchers conducted two exploratory studies using linked data among 31,115 Study participants living in central or eastern Sydney, as part of work that is being undertaken by the Centre for Primary Health Care and Equity on behalf of Sydney LHD, South Eastern Sydney LHD, and Central and Eastern Sydney PHN.
The first study explored data on enhanced primary care management plans provided by GPs under the Medicare Benefits Schedule (MBS) and hospitalisations. Early findings showed that while GP management plans were reviewed less frequently than recommended, patients who received such plans had a reduced likelihood of hospitalisation in the following year.
"These preliminary findings demonstrated positive benefits of proactive primary care and identified opportunities to improve its implementation among 'at-risk' patients," the authors wrote.
The second preliminary study looked at the time between patients being discharged from hospital and visiting their GP, and showed that among 7235 people who had been in hospital, the mean time to GP follow up was 35 days, despite current discharge policies advising follow-up within seven days.  Follow up varied greatly between different conditions.
Value of longitudinal linked data
The authors said local health services would not have the resources to establish a cohort that could give access to this type of longitudinal linked data that was now available through the 45 and Up Study. They concluded the Study had the capacity to provide information on the local community, use of health services such as the transfer of care between primary and secondary services, and changes in use over time.
"These data are relevant to addressing efforts to improve integration of health services and access to preventive care," they said.
Find out more