13 August 2019.
Join us for an "Introduction to Economic Evaluation in Health", conducted by experienced health economists from the Sydney Health Economics Collaboration (comprising the NHMRC Clinical Trials Centre, University of Sydney, UNSW, The George Institute).
The course will cover:
An introduction to economic concepts and the health technology assessment framework
An understanding of economic outcomes including utility-based quality of life
Estimation of total costs with a focus on routinely collected data
Calculation of cost effectiveness
An understanding of the policy process with regards to the Pharmaceutical Benefits Advisory Committee and the Medical Services Advisory Committee.
Who should attend?
Researchers, policymakers, clinicians and other health care workers with little to no experience in economic evaluation. No prior knowledge of economic evaluation is required.
About the presenter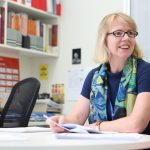 Associate Professor Rachael Morton is a Principal Research Fellow in the Faculty of Medicine and Health, Director of Health Economics at the NHMRC Clinical Trials Centre, University of Sydney, and President of the Health Services Research Association of Australia and New Zealand (HSRAANZ).
Rachael specialises in trial-based and modelled economic evaluation, and elicitation of patient preferences using discrete choice experiments. Her research incorporates patient-centred and economic outcomes into clinical trials of diagnostic tests, new treatments and models of care to facilitate policy decision-making on the basis of cost-effectiveness.
Rachael has published more than 120 papers, advised several government bodies and committees including for the European Union, the Australian Government Department of Health as well as Australian state health departments, and the Economic Subcommittee of the Pharmaceutical Benefits Advisory Committee.
Event details
Date: Tuesday 13 August 2019
Time: 8:30am – 5:00pm (The course will commence at 9:00am with registration from 8:30am)
Venue: UTS, Building 10, Level 7, Seminar rooms 1–2, 235 Jones Street, Ultimo
Cost: $600.00 (including GST and booking fee per person)
RSVP: This event is sold out.
Contact
For more information please contact Jillian Hutchinson.
E: [email protected] T: 02 9188 9595