5-7 November 2019.
Research conducted with policy partners can have a greater chance of impacting on policies, programs and services.
But how do early career researchers build these partnerships? How do they manage and sustain them? And how do they get their research findings known and used?
Our new skills-based training course, launched in 2017, has been developed to address these questions. It draws on the expertise of senior policy makers and researchers to help early career researchers build the skills required to initiate and sustain research partnerships with policy makers.
It will teach practical skills such as:
How to understand policy priorities, policy realities and the policy environment
How to embark on a new policy relationship, get new policy partners on board, and build your partnership skills
How to frame your research idea for a policy audience
How to lay the foundations for co-production
How to establish the right governance framework for your collaborative project
How to engage policy makers with your research findings.
Who should attend?
Early career researchers with significant research expertise, typically at post-doctorate level or with equivalent experience. Suited to applicants who are interested in influencing health or social policy by working in partnership with decision makers.
This course is limited to 12 attendees. To discuss your eligibility, please contact Jillian Hutchinson via the details below.
About the presenters
*Please note that not all presenters attend all sessions.
The course will share insights from leading Australian experts on their research-policy partnership endeavours. It features senior policy makers and researchers with experience in partnership research and experienced communications specialists. Our sessions include:
Associate Professor Sarah Thackway
Associate Professor Thackway is Executive Director, Epidemiology and Evidence at NSW Health, and Conjoint Associate Professor, School of Public Health and Community Medicine at the University of NSW. She has more than 25 years' experience in public health across the policy, front-line and research sectors. Associate Professor Thackway's interests include cross-agency data linkage, systems development to measure the effective roll-out of interventions, improving data literacy, optimising the NSW investment in public health research, and supporting innovative ways to improve the use of research in the policy process.
Professor Adrian Bauman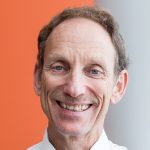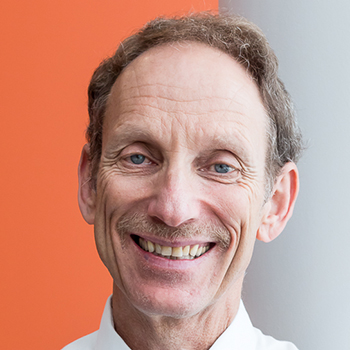 Professor Bauman is the Sesquicentenary Professor of Public Health, theme leader for Physical Activity at the Charles Perkins Centre, Sydney University, and he co-directs the WHO Collaborating Centre on Physical Activity, Nutrition and Obesity. He works in chronic disease prevention and research translation. His prevention and health promotion research has been policy-informing; conducted and co-created in partnership with governments and NGOs in Australia and elsewhere. Professor Bauman is named on the 2015, 2016, 2017 and 2018 Thompson-Reuter (Clarivate) lists of the most cited 1% of researchers in any discipline.
Professor Don Nutbeam
Professor Nutbeam is a Professor of Public Health at the University of Sydney, and Principal Senior Adviser at the Sax Institute. Professor Nutbeam's distinguished career has spanned positions in universities, government, health services and an independent health research institute. He was previously Vice-Chancellor of the University of Southampton, UK, Academic Provost at the University of Sydney and has also served as the Head of Public Health in the UK Department of Health.
Professor Emily Banks
Professor Banks is a public health physician and epidemiologist with interest and expertise in chronic disease, large scale cohort studies, pharmacoepidemiology, Aboriginal health and healthy ageing. She leads the Epidemiology for Policy and Practice Group at the National Centre for Epidemiology and Population Health, ANU, is Senior Adviser at the Sax Institute, a Fellow of the Australian Academy of Health and Medical Sciences. The main emphasis of her work is in using large-scale data to identify potentially modifiable factors affecting individual and population health in different settings and to quantify their effects, to inform improvements in health and health care.
Professor Sally Green
Professor Green is Co-Director of Cochrane Australia and a Professorial Fellow and Graduate Research Co-ordinator in the School of Public Health and Preventive Medicine at Monash University. She has a PhD in Epidemiology and Preventive Medicine in addition to her clinical qualifications in Physiotherapy, is Chair of Cochrane's Knowledge Translation Advisory Group and leads several competitively funded research projects investigating the best ways of informing health policy and practice decisions with knowledge from synthesised research. She is a member of NHMRC's Synthesis and Translation of Research Evidence (STORE) advisory committee.
Mr Adam Cresswell
Mr Cresswell is the Chief Communications Officer at the Sax Institute. He has an extensive background as a health journalist and was Health Editor of The Australian newspaper for eight years, and before that deputy editor of the GP newspaper Australian Doctor. Since leaving journalism in 2012 he has run communications teams in a number of Australian Government health portfolio agencies, before joining the Institute in early 2018.
Ms Beth Stickney
Ms Stickney has 30 years' experience in population health research and evaluation and the translation of evidence into practice. Originally trained in nutrition, she has spent 10 years each at the Department of Public Health and Community Medicine, Westmead Hospital and University of Sydney; the South Eastern Sydney Health Promotion Service; and most recently at the Centre for Epidemiology and Evidence, NSW Ministry of Health. She is currently working at the Ministry with the team looking after the Premier's Priority on Tackling Childhood Obesity.
Associate Professor Mary Haines
Associate Professor Haines has 20 years of senior experience across government, corporate, academic and not-for-profit sectors, with expertise in health research, evaluation and translational initiatives. Mary has held senior executive service and Board positions in the NSW Government, and serves as board member of Sydney Local Health District. Mary is an Adjunct Associate Professor at the University of Sydney, School of Public Health, Menzies Centre for Health Policy and Senior Adviser at the Sax Institute.
Dr Carmen Huckel Schneider
Carmen Huckel Schneider is Adviser, Knowledge Exchange at the Sax Institute; Senior Lecturer and Director, Master of Health Policy at the Sydney School of Public Health, University of Sydney; and co-leader of the Health Governance and Financing Group at the Menzies Centre for Health Policy. She is a health systems and governance researcher with over 10 years experience in knowledge exchange, transitional health and health policy education.
The course is facilitated by Ms Sian Rudge, Head of the Evidence for Action Division at the Sax Institute.
Course format and materials
This is a 3-day, face–to–face course. Participants will be provided with a handbook containing key readings and notes for each session.
Event details – Sold Out
Dates: 5-7 November 2019
Time: 9:30am–4:30pm (note that there may be some changes to start and end times)
Venue: Macquarie University Sydney City Campus, Level 24, 123 Pitt Street, Sydney, NSW 2000
Cost: $1,500.00
RSVP: Places for this course are limited to 12 attendees. Please register for this event by 5pm Friday, 11 October 2019 to secure your place.
Click here to read the Registration Terms and Conditions
Registration
Please contact Jillian Hutchinson to register your interest in this course
E: jillian.hutchinson@saxinstitute.org.au T: 02 9188 9595