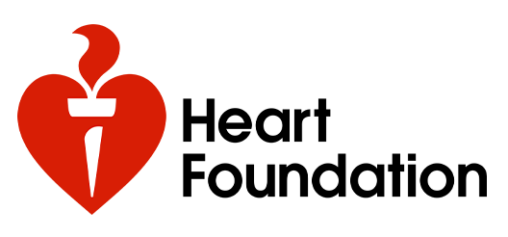 The NSW Cardiovascular Research Network (CVRN) Heart Foundation and the Sax Institute's 45 and Up Study have partnered to offer access to 45 and Up Study data for short-term projects, for five early to mid-career researchers.
The new grants will be awarded to researchers undertaking research that addresses knowledge gaps in cardiovascular diseases. This opportunity is valued at over $20,000 for each researcher.
Dr Kerrin Bleicher, Director of the Sax Institute's Research Assets Division says this is a unique opportunity for early to mid-career researchers. "The 45 and Up Study includes three surveys conducted five years apart which have been linked to NSW and Commonwealth health data. This is an excellent opportunity to gain easier access to a comprehensive dataset and generate important evidence on cardiovascular disease."
Grant details
Priority will be given to projects that:
Focus on knowledge gaps in cardiovascular diseases and/or Heart Foundation priorities (see below)
Focus on health equity and disadvantaged communities
Have not yet started but are ready to commence
Can be completed within 12 months.
Heart Foundation's current priorities include:
Predictive modelling – new ways to accurately predict a person's risk of developing cardiovascular disease, which could lead to intervention earlier in their life and prevent sudden cardiac death in young people
Cardio-oncology – preventing and treating heart disease in cancer survivors which can be caused by toxic chemotherapies and other cancer therapies
Secondary prevention – improve the treatment and care of patients after a cardiovascular event, including cardiac rehabilitation
Women and heart disease – address the disparities in treatment and care that exist between women and men, investigate the biological and behavioural factors that contribute to cardiovascular disease in women and improve their survival rates after a cardiac event.
What is the 45 and Up study?
The 45 and Up Study is one of the largest ongoing cohort studies of healthy ageing in the world and the largest in Australia. Starting in 2006 with over a quarter of a million people from across New South Wales, the study data offer a unique opportunity for researchers.
Between 2006-2009, 267,000 participants aged 45 and over living in NSW joined the study. All consented to being followed-up and having their survey data linked to routine-health records. All consented to participating in smaller research interventions to improve health and wellbeing. To date, participants have completed a baseline (2006- 2009) and a follow-up questionnaire (2012-2015). The third wave of data collection is underway (2018 – 2020). The 2020 survey has gone to 86,000 participants and includes important questions on the impact of COVID-19.
The 45 and Up Study includes a large number of participants from diverse groups, including people with chronic medical conditions and mental health conditions; people from non-English speaking backgrounds; socioeconomically disadvantaged groups; people living in regional and remote areas; people with compromised immune systems; and Aboriginal and Torres Strait Islander people. Discover more about the 45 and Up Study here.
What data are available?
Data from regular 45 and Up surveys along with linked data sets will be available including:
45 and Up Surveys including 2020 COVID-19 data supplement
MBS and PBS
NSW Admitted Patient Data Collection (ADPC)
NSW Emergency Department Data Collection (EDDC)
NSW Central Cancer Registry (CCR)
NSW Register of Births, Deaths & Marriages – Death Registrations
ABS Mortality Data (Cause of Death Unit Record File)
NSW Ambulatory Mental Health Data Collection (CHAMB)
This is an excellent opportunity for early to mid-career researchers to gain easier access to a very comprehensive dataset and established research team which can assist in in generating research outputs to support further research grant applications, as well as generate important evidence.
How to apply
Applicants must be members of NSW CVRN. Find out how to become a member here.
Only early or mid-career researchers are eligible.
To apply complete the application form (PDF 164 KB).
Applications will be reviewed by a panel from the Sax Institute and the Heart Foundation.
The application form and attachments are to be submitted by email to: 45andup.research@saxinstitute.org.au by 11:59pm on Monday 21 September 2020. Please include CVRN-HF Collaboration in the subject and body of the email.
For more information, contact 45andup.research@saxinstitute.org.au or read more about the 45 and Up Study here.
Further details
The 45 and Up Study team can assist in project feasibility and assist with ethics and data custodian approvals for approved projects. The team can also support planning to enhance the impact of research and knowledge mobilisation.