Dr Shelley Bowen says systems thinking is transforming Victoria's approach to preventing obesity and lifestyle-related chronic disease.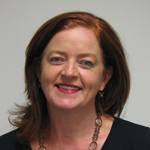 Dr Bowen, Senior Public Health Advisor with the Victorian Department of Health, spoke at the recent Equity Conference about the statewide prevention platform, Healthy Together Victoria (HTV) and its achievements in its first two years of operation.
HTV is taking a systems approach to understanding, and intervening in, the many factors driving the rising rates of obesity and chronic disease. Recognising that the factors that lead to obesity are often beyond an individual's control, HTV aims to create healthy environments where Victorians spend a lot of time – in childcare centres, schools, workplaces, shops, food outlets and sporting clubs.
New approach
Dr Bowen says HTV is a departure from the traditional approach of disconnected, short-term and small-scale health promotion projects, which at best reach a few people for a short time.
HTV supports a workforce of around 200 people across the Department of Health, local government, community health and non-government organisations.
Dr Bowen says this workforce is "thinking, learning and embracing" systems to tackle obesity and obesity-related illness.
HTV is providing a range of initiatives across Victoria, including a community-level randomised controlled trial in 14 local government areas, known as Healthy Together Communities where local governments, in partnership with community health organisations and local stakeholders are leading comprehensive efforts to develop a local prevention system.
The Healthy Together Achievement Program is supporting early childhood education and care services, schools and workplaces to create healthy environments. Participants receive guidelines, resources and support to help meet statewide benchmarks for health promotion.
Other initiatives include:
The Healthy Eating Advisory Service, which provides healthy eating and nutrition advice to early childhood education and care services, schools, hospitals and workplaces. The service also provides a program in which more than 30 food system stakeholders meet regularly to create a vibrant healthy eating culture in Victoria, while stakeholders in local communities work together to support access to healthy food.
Consultation for the development of Victoria's first health promotion policy for children and young people.
Strengthening leadership for prevention at all levels, in all organisations, from mayors to CEOs to school principals to hundreds of health champions in diverse communities.
Wide reach across Victoria
More than 30% of primary schools and 45% of early childhood services are registered for the Achievement Program. In Healthy Together Communities, more than 60% of primary schools and 75% of early childhood services are registered for the program.
In addition, more than 580 Victorian workplaces have registered to become health promoting environments for their employees.
Dr Bowen says this means that more than 300,000 Victorian children and almost 200,000 employees are benefiting from a quality improvement framework for healthy early childhood services, schools and workplaces.
"We're seeing what we predicted," Dr Bowen says. "If you put a dedicated workforce in place, and support them to change the system, they start to do it."
HTV unites Mildura community for good health
One of the Healthy Together Communities, Mildura, shows what a systems approach to prevention can achieve, Dr Shelley Bowen says. The HTV team is creating healthy environments through interacting with many parts of the Mildura community, including:
Putting health on the agenda of local government; 48 partners in the area have come together to create a community health and wellbeing plan
Registering 100% of secondary schools, 82% of primary schools and 100% of early childhood services for the Achievement Program
Supporting the local food system to ensure access to healthy food, through mapping the local food system, establishing an online food hub to link local farmers with consumers, and a school breakfast partnership
Increasing physical activity in the community through initiatives such as supporting walking groups, walk-at-work programs and working with local sporting clubs
Influencing local policy and planning to create healthier places.
"We're seeing extraordinary effort in Mildura and across the state, after just two years of implementation," Dr Bowen says. "It's happening because we're thinking and acting systems."
By Marge Overs, Communications Manager, The Australian Prevention Partnership Centre
• Read about the work of The Australian Prevention Partnership Centre