This is part of a series of articles showcasing the Sax Institute members' diverse range of research with implications for future health policy and practice.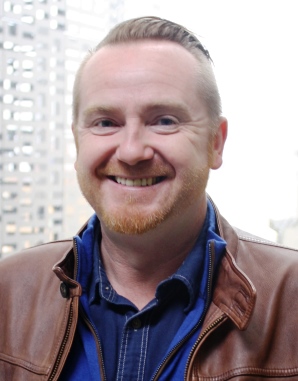 Australian Research Centre in Complementary and Integrative Medicine, University of Technology, Sydney
Professor Jon Adams is determined to plug a gap in critical rigorous, scientific research about complementary medicine, and to provide a solid evidence-base for patient care and health policy.
The Director of the Australian Research Centre in Complementary and Integrative Medicine (ARCCIM) at the University of Technology Sydney says much of the research on complementary healthcare is highly emotive and politically driven.
"It evokes strong emotions – from those who advocate both for and against complementary medicine," says Professor Adams, a Professor of Public Health and ARC Professorial Future Fellow.
But the Centre aims to take the emotion out of such research.
"Our Centre is the only centre in the world which promotes and conducts critical public health investigation on this under-researched area," he says.
$11 million in funding
The centre has attracted more than $11 million in external competitive research grants to date, including NHMRC and ARC funding, and is researching complementary medicine use and practice in a wide range of areas including chronic illness, primary care, maternity care and pregnancy, back pain, depression and rural health, Professor Adams said.
ARCCIM also has a strong focus on the regulation of complementary medicine, and aims to highlight the need for rigorous research and regulation through the media. When a Sydney naturopath was charged recently after providing questionable treatment advice that nearly resulted in the death of an eight-month-old infant, the Centre's Dr Jon Wardle called for registration of naturopaths to better protect the public.
Research projects
Professor Adams has recently used the Sax Institute's 45 and Up Study cohort to research complementary medication self-care among older Australians. Findings published in the journal PLOS One revealed that 22% of those aged 45 and over consumed the supplement glucosamine, highlighting the need for healthcare practitioners to enquire about their patients their use of the supplement.
Another study using the 45 and Up Study cohort, published in 2013, found 32.6% of the 266,848 participants, reported having taken omega-3 supplements in the four weeks prior to the survey.
Professor Adams has also conducted some of the first research into Indigenous communities' use of traditional Indigenous and complementary medicine, with a paper published in Integrative Cancer Therapies revealing that a substantial proportion (18.7%) of Indigenous cancer patients use at least one traditional medicine/complementary medicine for support with their care, including traditional Indigenous therapy use (2.8%) and visiting a traditional Indigenous practitioner (2.8%).
One of the Centre's PhD students is currently using the largest dataset of traditional medicine use in the world ‒ an Indonesian dataset covering over 925,000 people ‒ to study the use of the country's traditional medicine, called "jamu", to treat malaria, symptoms of tuberculosis and reproductive health.
Rigorous complementary research
Professor Adams said ARCCIM was leading the charge to raise awareness within the public health community of the need to consider the population's use of complementary medicine as an integral part of research into the health of Australians.
"There should be no taboo in researching complementary medicine from a public health perspective," he said. "To ignore complementary health care would be to ignore a substantial proportion of patients' health seeking behaviours. Regardless of the level of evidence for different treatments and practices they still require critical public examination because so many people use them."
Professor Adams is the National Convenor of the Public Health Association of Australia's special interest group on Evidence, Research and Policy in Complementary Medicine which provides leadership and aims to develop capacity in public health scholarship focusing upon complementary medicine.
And last year, the Centre set up an international complementary medicine research leadership scheme, enrolling 12 early career researchers from the USA, UK, Canada, Sweden, Hong Kong, Germany and Australia. The Program Fellows spent a week working together in Sydney last October, and have already co-produced 25 peer-reviewed articles since joining the Program only 9 months ago.
The Sax Institute's unique organisational structure, with 47 members from public health and health services research groups and their universities, connects us with a powerful public health network and world‑leading research expertise.
Find out more