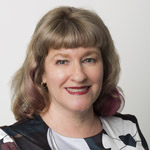 Priority Research Centre for Generational Health and Ageing, University of Newcastle
The Federal Government's National Women's Health Policy, its Physical Activity Guidelines, National Respite Carers Program and Continence Management Strategy all share a common link.
Each has been developed with the help of the data gleaned from The Australian Longitudinal Study on Women's Health (ALSWH), a major study that has been tracking the health of 58,000 Australian women in three different aged cohorts for just over two decades.
The ALSWH, a joint project run by the Universities of Newcastle and Queensland and funded by the Federal Government, is the core project of Newcastle's Priority Research Centre for Generational Health and Ageing, says Centre Director Professor Julie Byles, who was among those who envisaged and established the study in the 1990s.
"When we started in 1994, we were very ambitious in saying we would get three cohorts of 15,000 women and study them for at least 20 years ‒ but our ambitions have definitely paid off," she says.
Since its inception, ALSWH has provided invaluable data about the health of women across the lifespan, it has contributed to the production of more than 500 peer-reviewed publications, and perhaps most importantly, has informed federal and state government policies across a wide range of issues. A fourth cohort of women born 1989-95 was added in 2013 to provide further policy-relevant information on a whole new generation of women.
Informing policy
Research from the ALSWH is cited extensively in the National Women's Health Policy released in 2010 to guide the next two decades of improving the health and wellbeing of all women in Australia, especially those at greatest risk of poor health.
Among other policies, it has also been used to in the development of the 2014 Australian Government Physical Activity guidelines and the 2013 NSW Government's Framework on Women's Health, and it informed the National Continence Management Strategy with respect to the prevalence, incidence and risk factors for urinary incontinence and the impact of the condition on the lives of older women.
The keys to influence
Professor Byles, who is also a Sax Institute Board Director, says there are three main factors that have ensured the ALSWH research is of real use to policy and decision makers:
The study structure: Having women of different ages and stages (the four cohorts cover women born from 1921 through to 1995) and following them across the course of their lives, as well as looking at their interactions with health and welfare systems through linked data, has provided a complete view of women's health.
The study accessibility: As an open resource, the study has been used by about 700 researchers in many different fields, which has led to it answering a wide range of different questions on women's physical and psychosocial health, from domestic violence to women's aspirations, access to aged care, recovery from mental health problems, weight, shape and exercise.
The study's close relationship with government: Much of the core work is done in partnership with the government to an agenda set by government. Each year the ALWHS produces a major report negotiated with government, looking at a topic of key interest such as: Future Health Service use and cost (2016); Chronic conditions, physical function and health care use (2015) and Health and wellbeing of women aged 18 to 23 in 2013 and 1996 (2014).
Future directions
The study will continue to follow the four cohorts of women through their lives, but it is now set to go a step further, says Professor Byles. Last year, the Centre co-Director Professor Deborah Loxton, in collaboration with the University of Queensland, launched an NHMRC funded sub-study called Mothers and Their Children's Health (MatCH), which will explore the health of children born to women in the 1973-1978 ALSWH cohort.
"We have 20 years of data on those women, including some before pregnancy and the period when they had children – now we will have the opportunity to look at their health and the social circumstances before and after pregnancy, and the health of their children," Professor Byles says.
The Sax Institute's unique organisational structure, with 47 members from public health and health services research groups and their universities, connects us with a powerful public health network and world‑leading research expertise.
Find out more