As governments around the world rush to develop policies around the COVID-19 pandemic, they have turned to systems modelling to guide their response. Never has the discipline had a higher profile: we've all seen the graphs plotting possible outcomes of infection and fatality depending on the public health measures taken, and have become all too familiar with expressions such as 'flattening the curve'.
Systems modelling is one of the core activities of the Sax Institute, and our Decision Analytics team is involved in developing several COVID-19-related models. One project is a systems model that helps hospitals plan and allocate their resources in a time of pandemic.
"We're modelling patient flows through a hospital, along with the availability of hospital beds and healthcare staff in its emergency department, ICUs and surgery and general medicine wards," explains Cindy Peng, Manager of the Decision Analytics team.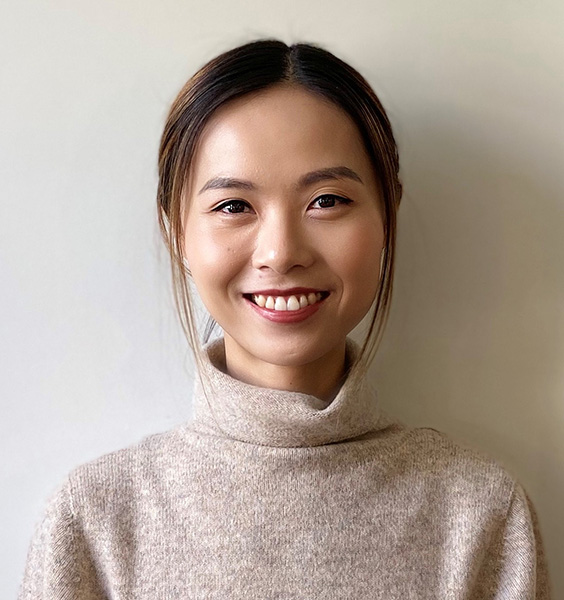 "Our model will allow hospital managers to test out and prepare for different scenarios. So if there's a second wave of COVID-19 patients, the model will show what the best ways to manage resources are, which are not always obvious. For example, allocating more ICU beds might seem the right thing to do, but then you also have to know how many extra staff you need, and whether the reallocation might create critical bottlenecks elsewhere in the hospital."
Cindy says when her team first started building the model, it was mostly focused on a potential surge of COVID-19 patients. But with the situation currently under control, the focus has shifted somewhat towards other repercussions of the pandemic, such as the elective surgeries that were put on hold.
"Hospital ICUs have to support an increase in elective surgery and administrators need to know what the most efficient way is to clear the backlog and plan the surgeries."
Cindy says her team is currently in discussions with governments to ensure the Sax Institute's modelling can inform decision-making in our hospitals.
The Sax Institute has also been working on a public health policy model for COVID-19. This model compares the effects of different public health measures – such as social distancing, the contact tracing app and testing – on infection spread outcomes.
"This model looks at population-level strategies to combat the disease in the community, so it nicely compliments our modelling work for patient management in hospitals," Cindy says.
This modelling is more focused on what an exit strategy might look like, with a focus on preventing a second wave of the disease or reducing its severity. Results from this modelling are currently being readied for publication in the Sax Institute's Public Health and Research Practice journal, Cindy says.
The next step, she says, is to get some collaboration for more granular modelling at the level of population subsets rather than the general population.
"For example, one population we've been thinking about is the homeless, which hasn't been much addressed in the literature. This is a very vulnerable population in a time of pandemic and it needs protecting. At the same time, information from this group is not being captured by things like testing and contact tracing. In some places governments have made accommodation available for the homeless during the pandemic, and it's critical to know what the best policies might be in this area. At the moment, the homeless are very much a forgotten population in need of help."
If you'd like to know more about the Sax Institute's work on modelling the COVID-19 pandemic, please contact Cindy Peng at cindy.peng@saxinstitute.org.au .
Find out more about the work of the Sax Institute's Decision Analytics team here.