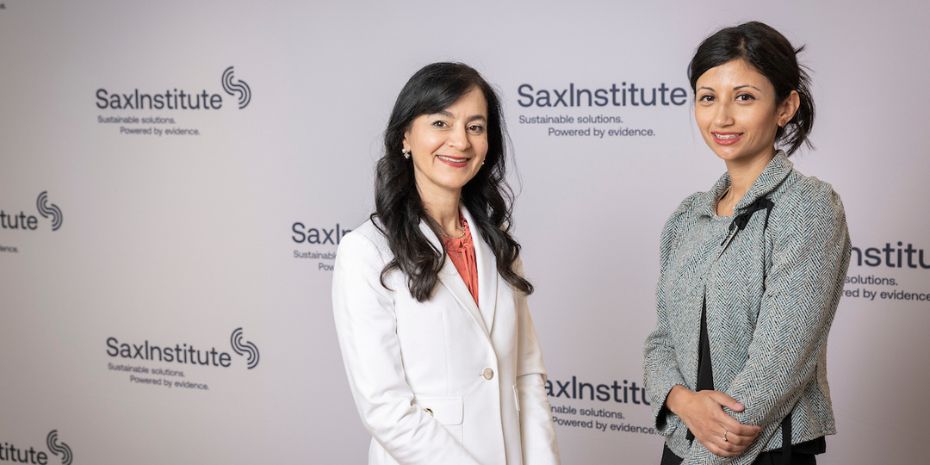 Are you an early to mid-career researcher whose work has had a significant impact on health policy or services? If so, you could be eligible to apply for one of the Sax Institute's Research Action Awards 2023.
These Awards honour research that has made a real-world difference to people's health and wellbeing, with the aim of showcasing the work and bringing it to a wider audience. Up to two Awards are granted, with each winner receiving a prize of $5000 and a certificate.
Applications are reviewed by an independent assessment committee of national and international experts in public health research, chaired this year by Professor Annette Boaz from the London School of Hygiene and Tropical Medicine. Professor Boaz is the Co-Lead of Transforming Evidence, an international initiative supporting the use of research evidence in policy, and former Editor-in-Chief of Evidence & Policy.
Award winners will be honoured at a special event later in the year, attended by senior health policy makers and research leaders from across the country.
Applications are due by 5pm AEST on Monday, 14 August 2023; they are open to all early to mid-career researchers associated with one of the Sax Institute's member organisations from around Australia.
At last year's Research Action Awards, we celebrated the work of two outstanding researchers:
Dr Archana Koirala, National Centre for Immunisation Research and Surveillance, for her work on the impact of the COVID-19 pandemic on the Australian paediatric population
Dr Michelle Barakat-Johnson, Susan Wakil School of Nursing and Midwifery, University of Sydney, for her work on the prevention and management of hospital-acquired pressure injuries.
Watch Dr Koirala talk about her work on the impact of COVID-19 here:
Watch Dr Barakat-Johnson talk about her work on the prevention of pressure injuries here:
If you feel your work could be eligible for one of our Research Action Awards, click here for more information or contact communications@saxinstitute.org.au for an application pack.