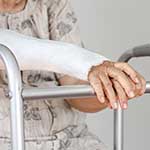 Health service planners are set to delve deeper into the social circumstances that influence people's use of health services, with a research project linking 45 and Up Study data to both state and Commonwealth datasets on aged care service usage for the first time.
Sax Institute Analysis for Policy program manager Mark Bartlett said home care package services that aim to help older people stay in their own homes for as long as possible are provided by a mix of state, Commonwealth and non-profit organisations. As a result, data on the use of those services is collected and held by a number of different organisations.
A project being undertaken by the Analysis for Policy program and Central Coast Local Health District, together with Sydney Local Health District and UNSW, has now paved the way to link those state and Commonwealth datasets with 45 and Up Study data. This linkage will help build a fuller picture of the many factors that influence patients' use of health services such as hospital emergency departments, he said.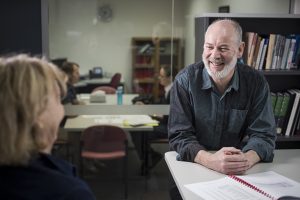 Dr Peter Lewis, Director of the Central Coast Public Health Unit said the project was using home and aged care data to augment hospital and other data to help identify people on a downward health trajectory. It would look at how aged care factors affected people's use of health services including GPs, emergency departments and other health services.
For example, if someone's need for home care escalated quickly, it might be a predictor for an increased risk of hospitalisation, Dr Lewis said.
"That's why this data potentially provides more insights than other data that we have access to," he said. "We hope it will inform us about some of the more social circumstances people face that influence their state of health and their use of health services."
Navigating a path for future linkages
Mr Bartlett said the project had helped navigate the complex process for accessing and linking Commonwealth data on aged care service usage including the data on home care packages. The 45 and Up Study's ability to connect information provided by patients to multiple other data sources makes it a particularly valuable source of data on Australia's ageing population, allowing us to join the dots on current health challenges so we can better understand and solve them.
Mr Bartlett said the scope for researchers to link a wide range of health and social care datasets to the 45 and Up Study data continued to grow.
"As well as being valuable for this project, we hope it will pave the way for researchers to make further use of such data linkages in the future, helping to better inform our understanding of future health service needs."
Find out more