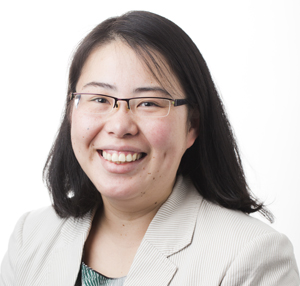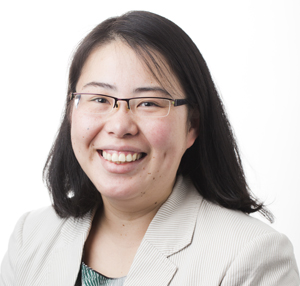 Dr Akiko Ono's extensive experience in the research sector is a definite advantage in her new role as the Sax Institute's Partnership Development Director. But her breadth of expertise in business development and research strategy is just as central to her ability to identify collaborative opportunities with existing and new partners.
Dr Ono holds a PhD in medicine, has worked as a fellow in biomedical research, and her experience as a strategist has seen her design and advise on research strategy for many government and non-government organisations including the National Breast Cancer Foundation and the National Heart Foundation.
"My research background is important because it allows me to articulate what we can offer to our partners and collaborators as well as apply critical thinking to my everyday work," she says.
"In my previous roles I have been heavily invested in creating relationships with external partners so we can complement our skills and work together to make innovative things happen.  I am hoping I can apply that particular development knowhow to the Sax and the important partnerships it has."
Discovery in research is just the first step
Dr Ono joined the Institute in March 2015 and she has already led a major new initiative – our inaugural Research Action Awards, which will recognise people whose research has had a significant impact on policy and programs.
It is precisely this focus on impact that led her to the Institute.
"The Sax plays a significant role in the research world because it creates pathways for good research to make impact," she says.
"But it also understands that this process is not one-way and as well as making research useful in real life, it's also about conducting research that is informed by real-life challenges.
"Discovery in research is just the first step. Too much research is wasted, not because it did not work out but because it did not have a path to get to the next stage of real-world use. Realising the impact you can have and realising how your work can and should apply to real life is becoming increasingly important in the research community."
Dr Ono says the Institute's approach to working with partners also attracted her to the organisation.
"Our partners bring incredible value, not just because they use our services or work with us or invest in us, but because they bring unique skill sets that really enhance our business.
"I enjoy working with people to deliver solutions to unique challenges and so I'm really looking forward to developing some exciting new opportunities with our partners as the Institute continues to grow and evolve."