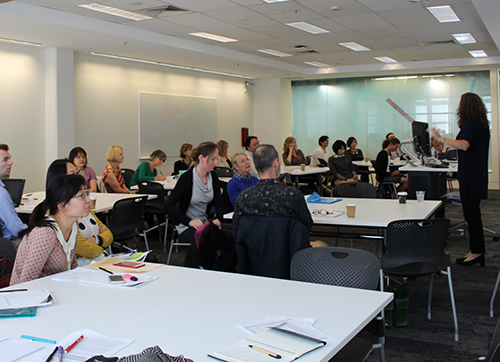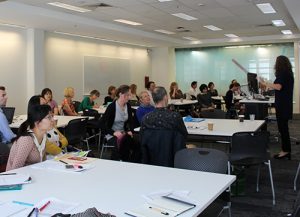 A series of seminars co-hosted by the Sax Institute is helping researchers, policy makers and health program leaders tap into two of the country's biggest health datasets ‒ the Medicare Benefits Schedule (MBS) and Pharmaceutical Benefits Schedule (PBS) ‒ to inform future health service planning.
A growing number of researchers and those who work in policy and program areas are accessing MBS and PBS data via the Sax Institute's 45 and Up Study on healthy ageing. And they are increasingly using the Institute's Secure Unified Research Environment (SURE), which enables remote, secure access to these datasets.
Sax Institute Deputy CEO Robert Wells said the seminars, hosted in conjunction with the Medicine and Device Surveillance Centre of Research Excellence, were aimed at giving a broader range of researchers, program managers and policy makers insights into the multiple ways the two datasets could be used.
A rich resource
"In recent years, avenues have opened up to make use of the valuable MBS and PBS data, and there is a lot of interest in tapping the potential of this data to identify and monitor patterns of health service use and to inform health service planning," he said.
A full-day seminar aimed at health researchers and program managers, including staff from Primary Health Networks and Local Health Districts, was sold out this month.  It included a focus on using the 45 and Up Study, MBS and PBS datasets for linked research.
Mr Wells said there was huge potential to investigate a huge range of health issues by linking MBS and PBS data to other datasets, such as 45 and Up Study data on behavioural risk factors.
The Working with MBS and PBS data seminar was presented by Professor Libby Roughead, an NHMRC-funded Senior Principal Research Fellow based at the University of South Australia. Professor Roughead leads the Medicine and Device Surveillance Centre of Research Excellence and is a member of the Drug Utilisation Subcommittee of the Pharmaceutical Benefits Advisory Committee (PBAC).  
Half-day seminars were also held for the Bureau of Health Information (BHI) and Cancer Institute NSW and the NSW Ministry of Health, helping attendees from a range of health agencies to learn more about the application of MBS and PBS data in driving policy and practice change.
BHI Director of Systems and Thematic Reports  Dr Kim Sutherland, who attended the seminar, commented: "BHI is increasingly using linked data in performance measurement and this was a valuable learning experience for us. The session provided an overview of the coverage and structure of the MBS and PBS datasets as well as more detailed information that included tips for making best use of the data and potential pitfalls."
Mr Wells said: "Health agencies are keen to understand what can be learned from the MBS and PBS – these are valuable data resources that can tell us so much more".
The Institute was considering running further similar workshops in the future, given the strong interest in this month's seminars, he said.
Find out more