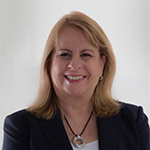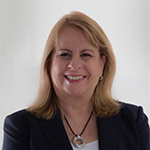 The Sax Institute Board of Directors has welcomed back Ms Kim Anderson, who brings a wealth of experience in editing, publishing and corporate management to the Board.
Ms Anderson is a Non-Executive Director of ASX listed companies Carsales, WPP AUNZ and Billabong, and former founder and CEO of Reading Room Inc (Bookstr).
She attended the University of Sydney and UTS before training as an editor. She was the Managing Editor of the twelve volume Bicentennial History of Australia. Kim has worked for a variety of book publisher and media proprietors, including John Fairfax and Sons, and Publishing and Broadcasting Limited, HarperCollins New York, ninemsn and the Nine Television Network. In 2004 Kim joined Southern Star Entertainment as CEO, before moving to the US as CEO and founder of Reading Room Inc.
Kim has been a Member of the Expert Advisory Panel for Law and the Humanities for the Australian Research Council, a Federation Fellows judge, a Fellow of the Senate of The University of Sydney from 2004 –2011, former Chair of Sydney Talent, and was a former director of the Sax Institute.