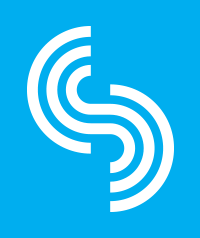 The Sax Forum is a valuable new initiative that allows the Sax Institute to share knowledge among Institute Members and help understand what we can do better together. On Tuesday 8 June, in our latest Sax Forum meeting, and the first in a planned series of talks from funding or policy agencies, more than 120 people from the Institute's member organisations met via Zoom to hear a fascinating presentation by Dr Masha Somi about the Medical Research Future Fund (MRFF).
The MRFF is a $20 billion research endowment set up by the Australian Government to support health and medical research projects. Dr Somi, Chief Executive Officer at the Health and Medical Research Office which oversees investments from the MRFF, shared insights about the Fund's priorities and approach. She explained the general approach to funding decisions, and how researchers at all career stages can best respond to funding opportunities.
"The object of the MRFF is to improve the health and wellbeing of Australians," Dr Somi said. "We are always scanning the environment to see emerging issues and unmet needs."
In the past year, this has been seen in the MRFF's Coronavirus Research Response, which provided grant opportunities addressing COVID-19 health impacts and vaccination schedules. Another example of quick responses to emerging issues is the Bushfire Impact Grant Opportunity, addressing the physiological and mental health impacts of bushfires.
As well as focusing on emerging issues, Dr Somi said the MRFF also aims to fill areas of unmet need, with recent examples including brain cancer survivorship, improving diagnosis in low survival cancers, and Indigenous-led research that focuses on the needs of communities.
This year, the MRFF will be dispersing just under $600 million, and Dr Somi's advice to anyone considering an application was to look beyond the grant title to the objectives and outcomes, and consider how their work will have the required impact to meet the MRFF's measures of success.
Towards the end of the forum, the conversation shifted towards how early and mid-career researchers could increase their chances of funding. "We're always looking for ways to encourage early and mid-career researchers, and we're already starting to take more steps in the way we fund, including encouraging teams to bring along early and mid-career researchers," Dr Somi said.
The talks sparked many questions from the audience and some lively conversations about the challenges and opportunities for securing research funding.
If you'd like to find out more about MRFF funding, visit their website or sign up to the MRFF newsletter.
Is your organisation a Sax Institute member? Find out more about membership here.