Policy agencies frequently use the Sax Institute's Evidence Check rapid reviews to build the evidence for their work across multiple areas, including to help set priorities and determine policy details, new research shows.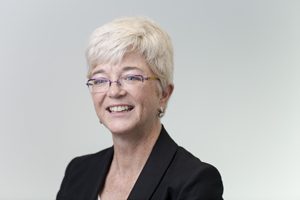 Gai Moore, Principal Analyst in the Institute's Knowledge Exchange division, presented the findings from new research into the ways in which policy agencies used the rapid reviews to an international audience at the Ecosystem of Evidence International Conference of EBHC (Evidence Based Healthcare) Teachers and Developers in Sicily, Italy this month.
She said agencies had commissioned 245 Evidence Check reviews since the Sax Institute launched the program just over a decade ago, with 202 reviews now completed.
Evidence Checks are rapid reviews of existing research and evidence that are brokered and managed by the Institute and conducted by expert researchers in order to address policy agencies' specific questions on a wide range of topics.
Recently published Evidence Checks include a review of that latest evidence on dietary patterns and cardiovascular disease outcomes, a review of inpatient care for children and adolescents with mental disorders and a review of the evidence on the effectiveness of alcohol and other drug interventions in at-risk Aboriginal youth.
Of the 150 Evidence Checks included in the study, follow-up information was available on 139 reviews. Ms Moore said the findings showed that 96% of reviews (89% of the total 150) were used by the agencies, and they were used on average to support three different policy-making purposes. Agencies had plans in place to use a further 3% of the reviews.
"We know that policy makers want to use research evidence in their work, and that timeliness and relevance of research are key, but this is the first research to show how rapid reviews are actually being used by policy agencies, "Ms Moore said.
"It is really positive to find that the vast majority of reviews are being used by agencies, meaning their work is able to be informed by the best available evidence. The fact that the agencies are using the Evidence Checks for multiple purposes demonstrates the value of producing reviews that are 'fit for purpose' or tailored specifically to each agency's needs."
What are Evidence Checks used for?
The findings showed that the rapid reviews were used most frequently to:
Set priorities (22%)
Determine details of policies (21%)
Support interagency negotiations (14%)
Evaluate alternatives (11%)
The findings of Evidence Checks were also used to communicate information, to confirm ideas, to inform research programs or processes and to contribute to the development of clinical guidelines and protocols, Ms Moore told the conference.
She said the findings showed that there was real value in providing brokered reviews that were timely, relevant and, most importantly, that aligned with the policy agencies' purpose and intended use.
They also pointed to a strong culture of research use in Australian policy agencies and indicated that research is being used in new and sophisticated ways.
Ms Moore also presented a poster to the conference reporting on the results from a before and after study which demonstrated that knowledge brokers improved the quality of rapid review proposals and increased reviewers' confidence that they could meet policymakers' needs,
Find out more