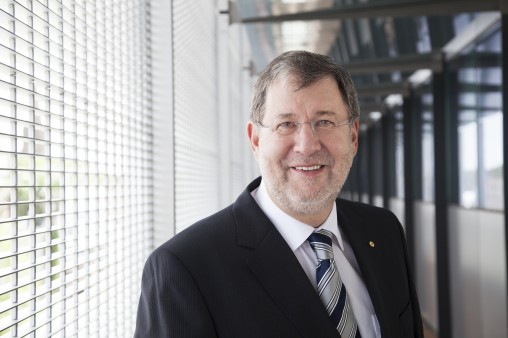 One of the Sax Institute's founders, along with two of our members, have been named in the prestigious Thomson Reuters 2015 Highly Cited Researchers list that recognises some of the world's most influential researchers.
About 3000 researchers worldwide earn the distinction of being included on the list each year, having written the greatest number of reports that are officially designated by as Highly Cited Papers. Those on the list rank among the top 1% most cited for their subject field and year of publication across each of 21 subject categories.
Just over 100 Australian-based researchers were named on 2015 list, including Professor Bruce Armstrong, a long-time Senior Advisor at the Sax Institute. Professor Armstrong recently left his role for a move interstate but continues working with the Institute as a consultant. He is Emeritus Professor of Public Health in the Sydney School of Public, University of Sydney, and is widely acknowledged as a passionate, inspiring leader in cancer research and management.
Sax Institute members Professor Adrian Bauman and Professor John Mattick AO were also named on the list.
Professor Bauman, Sesquicentenary Professor of Public Health and Director of the Prevention Research Collaboration at the University of Sydney has studied chronic disease prevention and the development and assessment of prevention research methods for three decades. He is a chief investigator with The Australian Prevention Partnership Centre and co-directs the WHO Collaborating Centre on Physical Activity, Nutrition and Obesity.
Professor Mattick, who has a distinguished career in molecular biology, is Executive Director of the Garvan Institute of Medical Research.
The 2015 list focuses on contemporary research achievement: only Highly Cited Papers in science and social sciences journals indexed in the Web of Science Core Collection during the 11-year period 2003‒2013 were surveyed.
Find out more