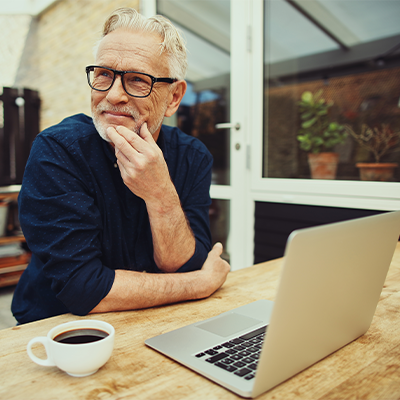 The Sax Institute has invited a further 60,000 NSW residents participating in the 45 and Up Study to share their health experiences during the pandemic, with new fast-turnaround surveys that will help answer some of the most pressing questions about the impact of COVID-19.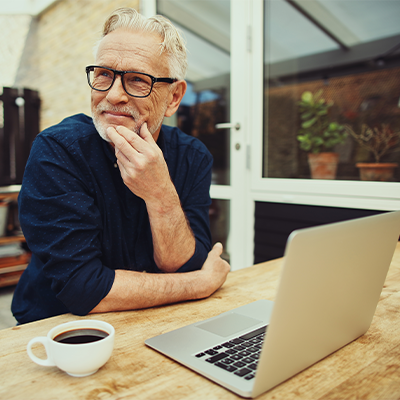 Funded by a NSW Ministry of Health grant, the COVID Insights surveys are being rolled out over the next 10 months, with the second survey starting this month. This survey builds on earlier COVID-19 surveys that were sent to 86,000 Study participants in July this year. Findings from the first survey are currently being finalised.
The aim is to effectively 'take the pulse' of Australians over the age of 45, asking important questions about the pandemic's impact on health, loneliness, lifestyle, physical activity, diet, sleep, alcohol use, access to health services, experiences with telehealth, and attitudes towards vaccines as they become available.
Questions are being formulated in consultation with over 100 clinicians, researchers, policy makers and COVID response leaders, and will change to provide a real-time snapshot of health and wellbeing during the COVID-19 pandemic – data that will help guide policy and health services in the coming months.
Quick surveys, rapid answers
The 45 and Up Study has been regularly surveying its 267,000 participants since 2005. However, the new COVID Insights surveys draw on the Study in new ways, with each survey taking around ten minutes to complete online, and results made available within three weeks of the close of each survey.
Sax Institute Deputy CEO Dr Martin McNamara says these surveys will provide rapid access to findings that can support decision making.
"By collecting data from our participants regularly, with easy-to-fill-out online surveys, we're providing a resource that is responsive to the evolving information needs of decision makers," he says.
"With the second survey rolling out this month, we're looking forward to early findings in coming weeks that will provide a clearer picture of how older Australians are coping during the pandemic. This data will be progressively made available to researchers to better understand the effects of COVID-19 on the Australian population."
The 45 and Up Study is made possible thanks to a dedicated community of over 267,000 participants who complete regular surveys on their changing health.
If you're interested in using the 45 and Up COVID-19 data asset, please contact the 45 and Up Study team at 45andUp.research@saxinstitute.org.au
Find out more about the 45 and Up Study here.