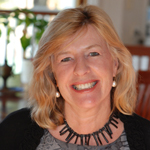 When it comes to food and health, there is one thing beyond debate, says Prevention Centre investigator Professor Amanda Lee.
"Poor diet is the number one preventable risk factor contributing to the high burden of disease in Australia," she says. "We also know that many Australians have a poor diet – with the latest Australian Health Survey showing that at least 35% of adults' energy intake comes from junk food and that fewer than 7% of Australians follow the NHMRC dietary guidelines."
What is less clear is the role that price plays in people's food choices and helping them shift towards healthier dietary patterns.
Professor Lee, from Queensland University of Technology (QUT), is leading a Prevention Centre research project that is hoping to provide a fuller picture of the link between food pricing and consumption of healthy food.
Community perception
"There is a community perception that healthy food costs more than unhealthy food, but we don't know enough about how the cost of a healthy diet compares with that of our current, unhealthy diet," says Professor Lee, Professor in the School of Public Health and Social Work and School of Exercise and Nutrition Science at QUT.
More than 16 different methods are used currently in Australia to determine the cost of food from a health perspective, but Professor Lee says none is consistent with the current NHMRC dietary guidelines, with most pricing tools including both healthy and unhealthy items, such as sugar.
The project is developing two new instruments to help accurately compare the costs of healthy and unhealthy diets. "We are investigating the real price and relative affordability of healthy diets to inform health and fiscal policy decision making and also to help consumers make better informed decisions," she says.
In progress to date, the team has completed a pilot study that calculated the comparative cost of the healthy versus unhealthy diet baskets. They also looked at the relative affordability of these different diet baskets across five household types that differed in their household income.
The results, which are being prepared for publication, can be used to help model scenarios to show the likely impact of different programs and policies.
Support for new pricing tools
She says the team has also secured support in-principle from key stakeholders including state and territory health departments, non-government organisations and research institutions, to adopt the standardised food-pricing methods the project is developing.
Internationally, the project is embedded in the broader work of the International Network for Food and Obesity/non-communicable Diseases Research, Monitoring and Action Support (INFORMAS) to benchmark and monitor food environments. Professor Lee is leading the food price and affordability module of INFORMAS.
She also hopes the project's food pricing data will contribute to other Prevention Centre projects, such as a project identifying what is needed to create a healthy and equitable eating system in Australia.
"From a health perspective, we need robust information about the factors that can help shift the whole population from our generally unhealthy current diet to a healthier diet, and we hope our project will help with that."
Find out more