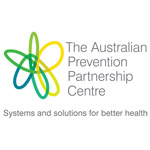 A project that has used dynamic simulation modelling to explore possible solutions to the complex problem of alcohol-related harm in NSW is one of six research projects being undertaken by The Australian Prevention Partnership Centre that were highlighted at a recent conference in Sydney.
The Emerging Health Policy Research Conference, held by the Menzies Centre for Health Policy at the University of Sydney, showcased the work in progress of masters, doctoral and early career researchers as well as those new to the field of health policy research.
Prevention Centre researchers presented on wide variety of work, from measuring the implementation of chronic disease interventions to how Indigenous communities use public health law to control alcohol.
Research Officer Eloise O'Donnell presented on a project entitled Simulation modelling of alcohol consumption and the effectiveness of harm-reduction policies. Working with NSW Health, the Prevention Centre project developed a simulation model of alcohol use in NSW.
What is dynamic simulation modelling?
Dynamic simulation modelling brings together a variety of evidence sources, such as research, expert knowledge, practice experience and data, to capture the complexity of a problem. That model is then used to simulate various policy scenarios to see which is likely to have the most effect.
"In this way, the model provides a 'what-if' tool for examining a range of policy scenarios in a low risk and low cost way," Eloise said. "It can also test a whole range of scenarios that we would be unable to test in the real world."
Eloise described how the model was developed and showed how it could be used to test various interventions and reveal unintended consequences. "For example, when we tested the impact of raising drink prices in licensed venues to try to decrease consumption and violence, the model actually produced an increase in consumption, acute alcohol-related harms, ED presentations and hospitalisations," Eloise said.
"When we looked into why this was the case we found that in the model, if licensed venues became too expensive, individuals shifted their behaviour to preloading before big nights out and increased drinking at home parties."
Eloise said dynamic simulation modelling increased the possibility that policy options would be taken up because policy makers and practitioners helped to define the model scope and boundaries from the beginning and were involved throughout the process.
The other Prevention Centre presenters were:
Find out more