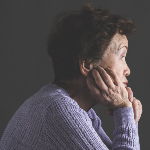 Depression is preventing middle-aged women with hypertension or heart disease from taking up healthier lifestyles, according to new research based on data from the Sax Institute's 45 and Up Study.
Researchers analysed over 600 older Australian women with hypertension and found that those who also suffered from depression were twice as likely to be risky or high-risk drinkers, and 55% less likely to be highly physically active, compared to the women without depression. The study also looked at over 200 women with heart disease, and discovered those with depression were 65% less likely to be highly physically active, compared with their mentally-healthy counterparts.
While depression is common among patients with cardiovascular conditions, this study is the first to look at how the additional burden of depression may be hindering middle-aged and older women from living healthier lives.
What it reveals is a concerning cycle of ill-health – where depression fuels high alcohol consumption and sedentary lifestyles, which in turn can exacerbate hypertension, increase the risk of heart disease, and even worsen depressive symptoms.
While it's not yet clear whether depression precedes cardiovascular disease, or if it's a secondary symptom of cardiac problems, this study reveals just how important mental health is for maintaining a healthy lifestyle, particularly when coping with existing cardiovascular conditions. In light of this, the authors emphasise the need for interventions that can meet the needs and abilities of women with depression.
This study joins a growing body of Australian research that is using data from the Sax Institute's 45 and Up Study to understand the link between mental health and chronic diseases.
Find out more about 45 and Up and how it's powering mental health research.
Interested in staying up-to-date on the latest health research news? Sign up for our free monthly newsletter, Evidence Matters.