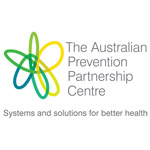 The Australian Prevention Partnership Centre has released its mid-term progress report, Strengthening the system, which contains the highlights and stories of the first two and a half years of its work.
It conveys the impact of the Prevention Centre through the stories of a cross-section of people involved in the collaboration, and shows how the Centre has helped co-produce new evidence and knowledge, influence decision making, forge strong partnerships, and build capacity by fostering a new generation of leaders in prevention research.
"It paints a picture of what we've learnt so far, both about taking a systems approach to chronic disease prevention, and about working in a partnership model more broadly," says Professor Andrew Wilson, Director of the Centre.
Find out more