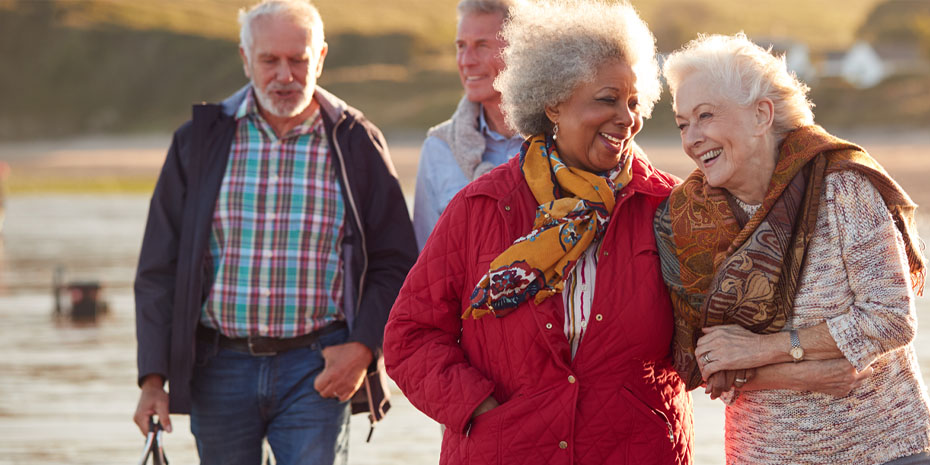 The Sax Institute's 45 and Up Study has launched a powerful new tool for researchers working on chronic conditions. The initiative will slash the time researchers spend bringing different datasets together and setting up their projects by as much as 80% – allowing potentially life-saving research to get up and running much faster than previously possible.
Launched today, the Chronic Conditions Umbrella Program Linkage (CUPL) is a big data project which brings together the 45 and Up Study – one of the world's largest surveys into health and ageing – with ten key health datasets and readies them for researchers.
The initiative will further support those researchers who need to work with linked data, making it faster and easier for researchers to launch a wide range of research studies with potential to improve patient care – including what causes chronic diseases, better ways to prevent them and how to treat or manage chronic disease once diagnosed.
CUPL harnesses the power of the 45 and Up Study, which since 2005 has been collecting detailed information on the health, wellbeing, attitudes and behaviour of more than a quarter of a million Australians aged 45 and over. Study data has provided unique insights across the entire spectrum of chronic conditions, including heart disease, diabetes, cancer, dementia, respiratory disease, mental health conditions, chronic musculoskeletal conditions and more.
A key advantage for researchers using the 45 and Up Study is that all participants have consented to linkage of their de-identified information with other major health datasets. Linked data is a particularly powerful tool for research into complex, chronic health conditions, allowing researchers to investigate a wide range of factors associated with chronic conditions and capture variation in outcomes.
CUPL radically simplifies the data linkage process, while at the same time broadening its potential scope. It allows researchers to link data from the 45 and Up Study with up to ten other datasets with a single approval process to manage them all. Set-up times, which could previously take over a year, can be slashed by up to 80%, allowing projects with the potential to improve patient care to get underway quickly and efficiently, boosting the quality and quantity of chronic conditions research across Australia.
Available datasets in the CUPL package include Medicare data, prescription data, hospital and emergency department admissions, NSW Cancer Registry, mental health care, COVID cases, cause of death data and more. These datasets are updated regularly, giving chronic conditions researchers access to near-current information.
Chronic conditions pose a significant challenge to Australians' wellbeing and to our health system. Nearly half of the Australian population have at least one chronic condition and one in five have two or more, according to the Australian Bureau of Statistics. Together, chronic conditions make up the largest share of Australia's disease burden and are the leading cause of illness, disability and death.
"Research into the causes of chronic diseases is critical to finding better ways to treat, manage and prevent them. CUPL represents a major step forward in the ability of researchers to conduct this important work," said Dr Kerrin Bleicher, who leads the 45 and Up Study team as Director of Research Assets at the Sax Institute.
"By connecting the wealth of information from the 45 and Up Study with major administrative datasets more quickly and effectively, CUPL is facilitating the next generation of research that will support new strategies for chronic disease prevention and management, to the benefit of all Australians."
CUPL will be piloted in 2023 and made available more generally across the research community from early 2024.