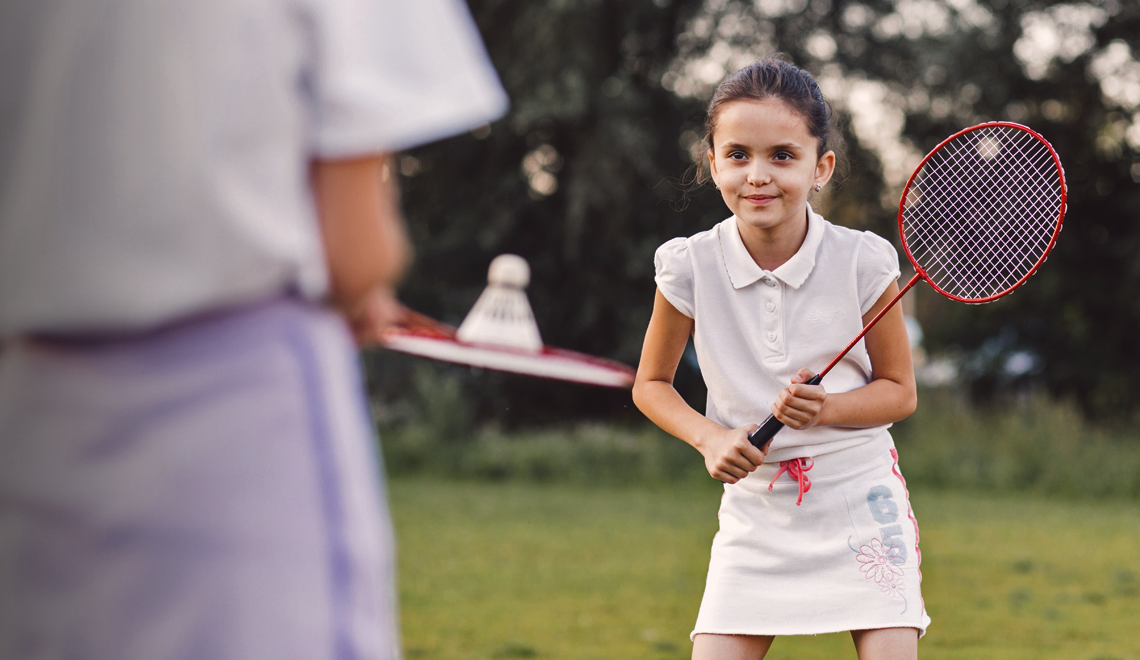 This is part of a series of articles showcasing Sax Institute members, and the diverse range of research that's informing future health policy and practice.
Prevention Research Collaboration, University of Sydney
When Dr Lindsey Reece left the UK and came to Australia to research and promote sport, she said it was a bit like moving to France to talk about fashion; after all, what could a Brit teach us about playing sport?
A lot, it turns out. Over the past three years, Dr Reece, Research Fellow at the Prevention Research Collaboration (PRC), has been leading the SPRINTER team – a partnership between the PRC and the NSW Office of Sport that conducts sport and physical activity research to support government policy and practice.
Often this type of research happens very much behind the scenes, but SPRINTER (short for Sport and Active Recreation Intervention & Epidemiology Research) is permanently reshaping the Australian sporting landscape with a range of programs, particularly when it comes to kids. In fact, talk to anyone with a child between the ages of 4 and 18, and chances are they're already using one of SPRINTER's biggest research initiatives with the NSW Government, the Active Kids program.
Inspiring kids to move
Active Kids provides NSW parents and carers with two $100 vouchers for children to use towards sport and recreation activities each year. What sounds like a straightforward incentive scheme has actually turned into a massive state-wide effort to get our kids moving again, with over half the eligible children in the state registering for just over 671,000 vouchers in the first year.
Dr Reece says the sheer size and scale of the program is phenomenal. And thanks to a detailed online registration process for all participants and the option to participate in additional research, SPRINTER is now collecting one of the richest data sets in the world for sports participation behaviours in children and young people.
"Early findings from the Active Kids program are showing that the program is reaching overweight and obese children, as well as areas of high disadvantage," says Dr Reece. "It's very powerful in terms of shifting the cultures in government around how sport can reach children who wouldn't routinely access sporting opportunities, and enabling access to recreation providers such as dance, martial arts, and local PCYCs, to name just a few. Personally, it's so exciting to see the way the Active Kids vouchers are uniting people around that shared goal of getting more people active."
Proving the success of a program with the right data is a tricky art, but one that's central to the work of SPRINTER. With Active Kids, it started early. "The strategic partnership between the NSW Office of Sport and the PRC meant that I had a seat around the table when we were looking at the evidence around voucher schemes," explains Dr Reece. "Having an academic like myself in those policy discussions right from the start was really innovative and highlighted the strength of the SPRINTER partnership. It meant we could embed data right from the outset, and support the government with routine analysis on the impact of the voucher."
Sport for all
But getting people moving is more than just child's play. The PRC and SPRINTER are also working with the Office of Sport on a new Women in Sport strategy called Her Sport Her Way, which aims to engage women and girls in sport and raise their visibility in different leadership roles, on and off the field.
SPRINTER has provided the research that underpins this strategy, and as they head into year one of the action plan, Dr Reece is looking forward to seeing how the research can create much-needed progress for women in sport.
The long game
With so much behind it, it's hard to believe SPRINTER's only been running for three years. But Dr Reece says the next three years will be equally as interesting, with a major contract evaluating Sport Australia's national funding program, spanning over 80 projects and $22 million in funding. "Just seeing the traction and change we've had in the last three years is exciting," she says. "And looking ahead, our continued aim is to get more people physically active. If you follow your own two feet, it's amazing where you can end up."
So does this British expat have any tips to get the rest of us moving? "Find something you enjoy!" laughs Dr Reece. "Embed it in your day-to-day routine, reduce the time you spend sitting down, and keep moving."
The Sax Institute's unique organisational structure, with 55 members from public health and health services research groups and their universities, connects us with a powerful public health network and world‑leading research expertise.