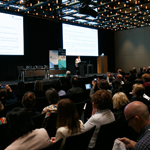 Event wrap: 26 November 2015.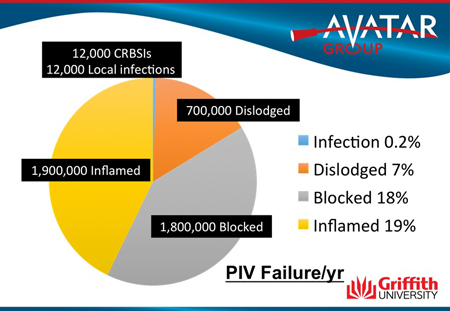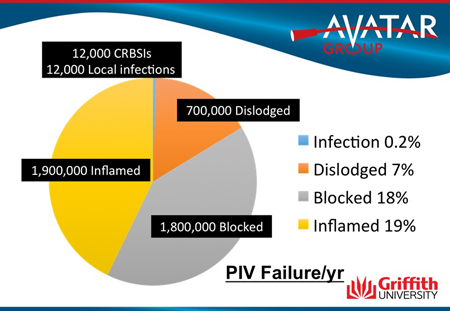 Professor Claire Rickard's old-school approach to research was based purely on a model best summarised as "publish and present and move on".
"To the best of my knowledge, I never met a policy maker over that period, either through my own efforts or theirs," she told the recent NHMRC Research Translation Symposium.
"We focused purely on the central knowledge creation funnel, that is, generating primary research, and then … we started to do a significant number of systematic reviews to synthesise knowledge. We never developed tools for implementation except in very localised, ad hoc ways. We rarely audited uptake and never formally studied barriers or facilitators."
The necessity of change
All of this changed after the group she founded, Alliance for Vascular Access Teaching and Research (AVATAR), produced consistent evidence that removing IV cannulas in hospital patients when deemed clinically necessary was just as safe as the historical practice of routinely removing them every three to four days.
The Alliance, based at Griffith University, Queensland, tests interventions that can reduce the failure rate of IV drips, which fail in more than 40% of cases and can lead to significant complications, resulting in increased hospital stay, costs, morbidity and mortality.
But despite gathering high-quality evidence from five randomised controlled trials, conducting a systematic review of the evidence, and publishing a health economic analysis showing millions of dollars in savings if the historical practice of cannula removal was changed, there was virtually no uptake of the research.
What went wrong?
"Where did it all go awry? We were living in a naïve state that assumed evidence-based practice was the same as evidence-based policy," she said.
"We were naïve about how policy was informed and we were also too busy. Policy makers clearly did not know about our research or value or believe it. Perhaps most tellingly, the consumer voice was not heard."
The experience has prompted Professor Rickard to take a different approach. Her group now has an ongoing focus on consumer engagement and allocates funds in trial applications for translating the knowledge gained from further ongoing research efforts in this area.
This includes working with local and national stakeholders to assess the barriers and enablers of knowledge implementation, conducting focus groups, one-on-one interviews and analysing the qualitative data and developing a plan for implementing results, using strategies including social media, roadshows and other "translation tools" such as brochures and videos.
Asking the right questions
Also addressing the conference, Professor Jonathan Craig, from the University of Sydney, said another barrier to research uptake was the type of research being conducted.
Of the US $240 billion spent on life sciences research in 2010, 84% was wasted, he said. The majority of registered commercial trials were focused on drugs, vaccines and biologicals and a minority on education, service delivery and psychological and physical interventions.
"Research is being done around things that are commercially interesting but not what's relevant," he said.
"Research, frankly, is often not that policy relevant."
Some possible solutions
Professor Craig offered three answers to the issue.
Greater requirements from research funders for research to be practice/policy relevant
Strategic funding for decisions relevant to funders
Formal, partnership driven processes to set research priorities.
The latter was workable he said, and had been done recently in the area of kidney disease. Having all players, including consumers, at the table, allowed respectful dialogue and could achieve consensus.
Find out more